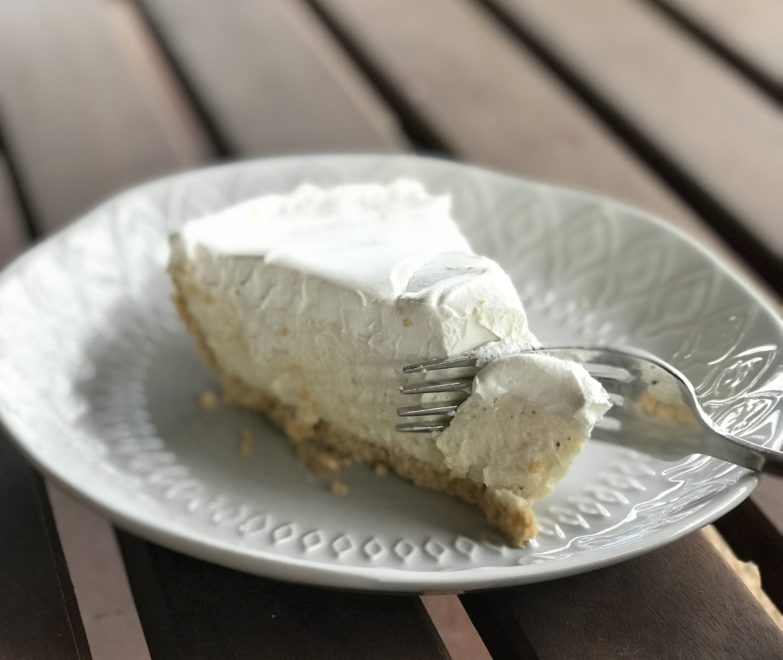 This light creamy pie is perfect for last minute desserts.  It's fancy enough for company or basket dinners or even a neighbor Christmas gift, but so fast even a stressed out Mama can whip it up.  Graham cracker pie crusts are easy to make but for $.69 each at Aldi, I just buy them and keep several on hand at all times.
The first version uses instant pudding mix and sugar free works just fine.  If you want to replace the Eggnog with a non-dairy version, you'll need to add additional thickener like 1/2 tsp of Xanthan gum or Glucomannan powder.  There's something about the dairy milk protein that is essential to thickening up instant pudding mix properly.
Eggnog Pudding Pie
1 Graham Cracker Crust
1 box, Instant Vanilla Pudding
1 cup Milk
1 cup Prepared Eggnog
4 oz Whipped topping
Beat the milk, eggnog and pudding mix together.  Pour into the crust.  Let chill for at least 30 minutes then top with whipped topping.  Alternately the whipped topping can be folded into the pudding mixture and spread into the crust.  Sprinkle with a little nutmeg.
---
This second pie is a no-bake cheesecake that is easy to make fitness friendly.  For the most diet friendly, skip the crust and use a homemade sugar free eggnog, recipe coming soon.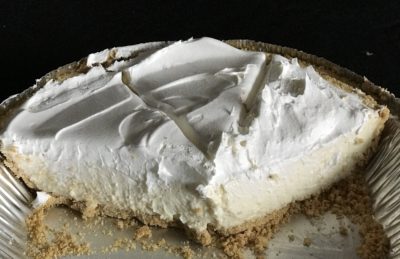 Eggnog No-Bake Cheesecake Pie
1 Graham Cracker Crust
8 oz Neufchatel Cream Cheese
8 oz Plain Greek Yogurt
1/3 cup Sugar or Erythritol
1 cup Prepared Eggnog (Regular or Dairy Free)
1/4 cup water
1 Tbs or 1 Packet Unflavored Gelatin
4 oz Whipped Topping
Sprinkle gelatin over 1/4 cup water in a medium sized microwaveable bowl.  Let stand for 1 minute or until gelatin is dissolved.  (It will be clear and no longer yellow in color.)  Microwave for 1 minute or until melted, clear and smooth.  The gelatin will bloom and spill over if your bowl is too small.
Meanwhile beat together cream cheese, yogurt, sweetener, and eggnog. Beat in gelatin mixture.  Pour into crust and chill until firm (about 3 hours.)  Spread with whipped topping.
---
So what's your favorite easy Christmas dessert?  I'm looking to expand my repertoire!