Yesterday I made the most delicious shredded beef in the slow cooker.  I worked all day knowing I had that meal ready to go.  When it was almost time for dinner, I slid our homemade buns into the oven and realized I didn't have a side dish.  Not one. I poked around in the freezer and the fridge and saw we had frozen brussels sprouts, half a butternut squash, a bag of radishes, and a bag of baby carrots.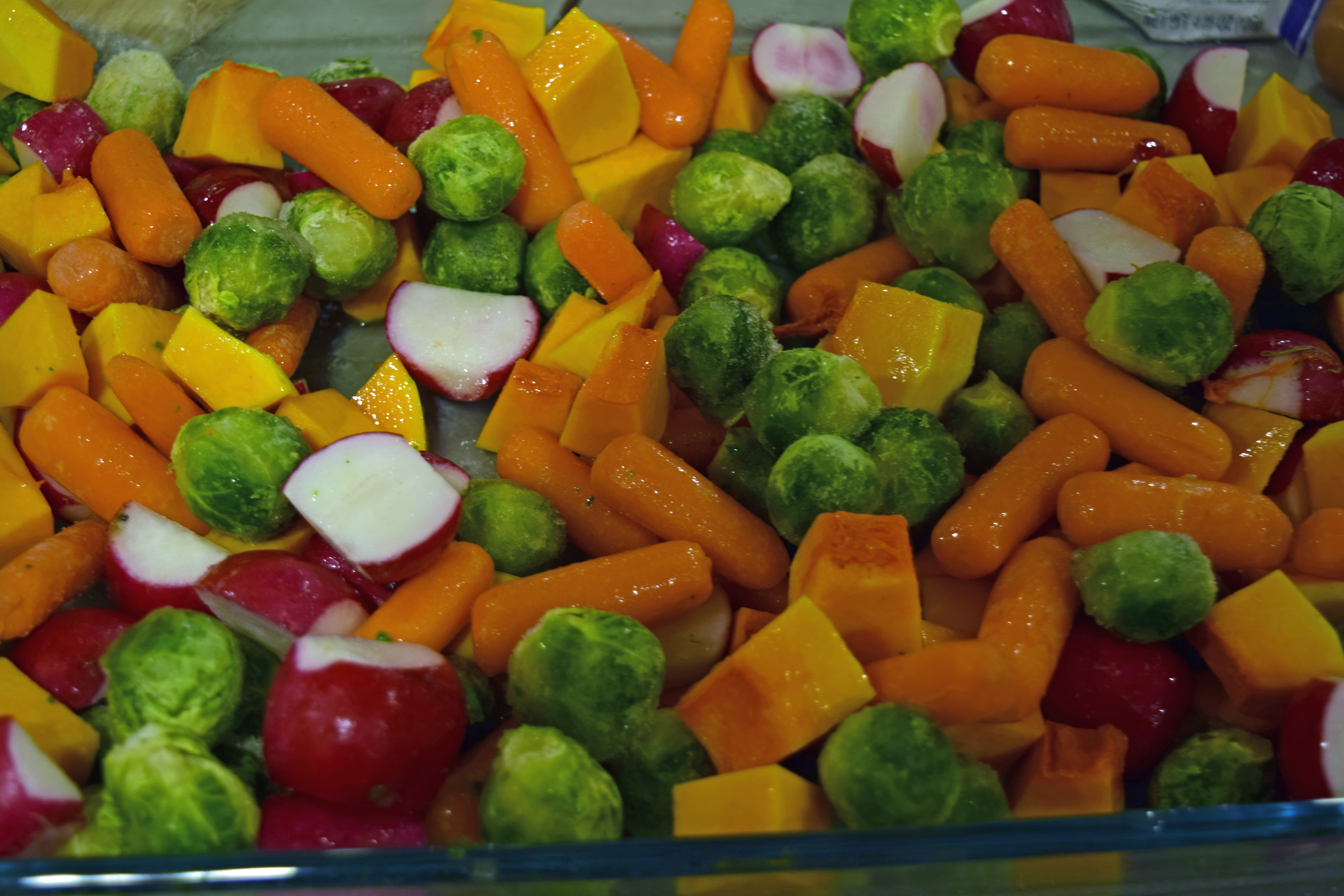 I threw them all together in a pan–the colors were glorious! Then drizzled and tossed with oil.  Sprinkled and tossed with a tsp of sea salt, and cooked for an hour at 400 degrees.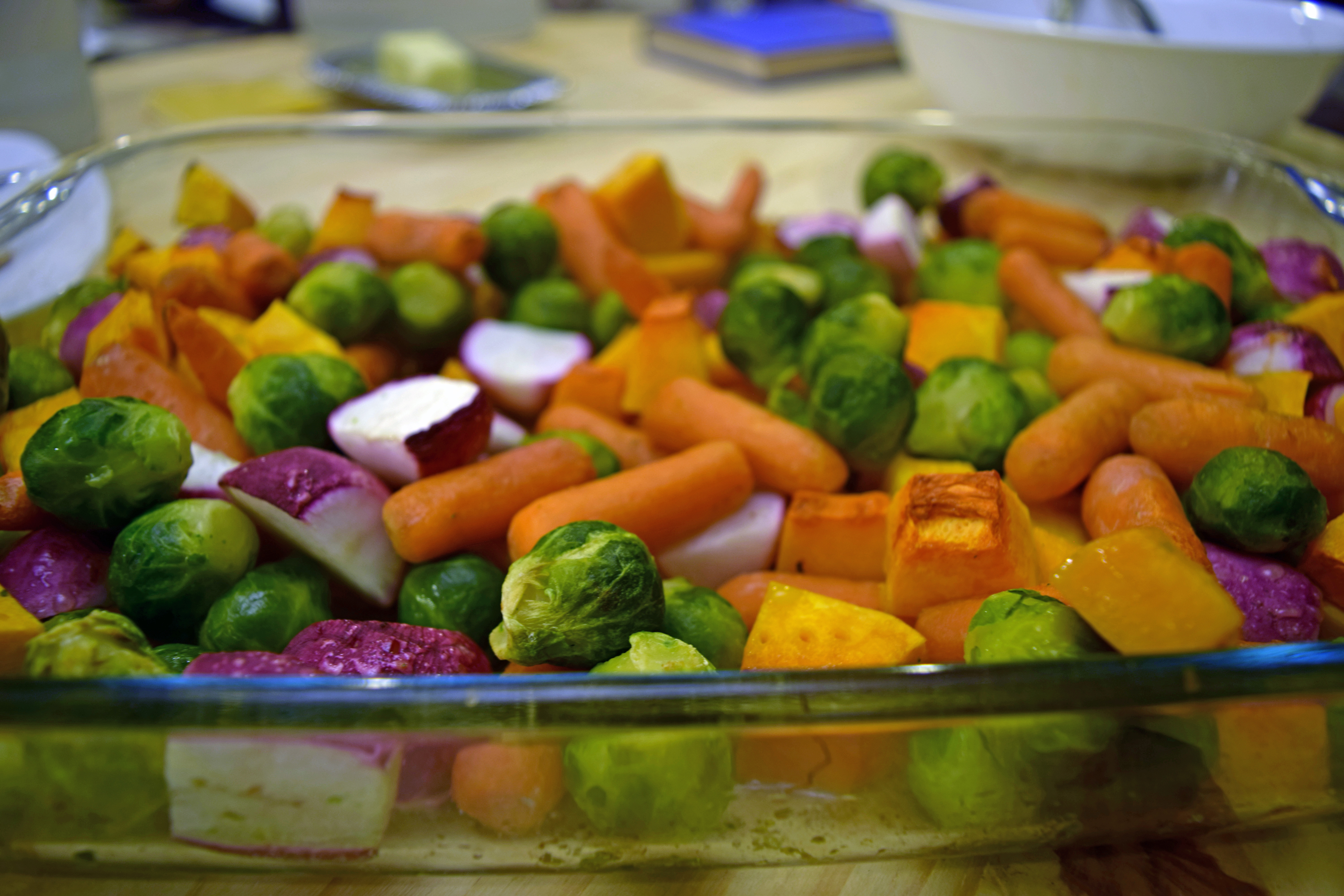 Gorgeous right?  The only problem was last minute and bake for an hour don't go together well.  I let the family eat the roast beef sandwiches and some canned apple slices and by the time the veggies were ready, they weren't hungry enough to be adventurous.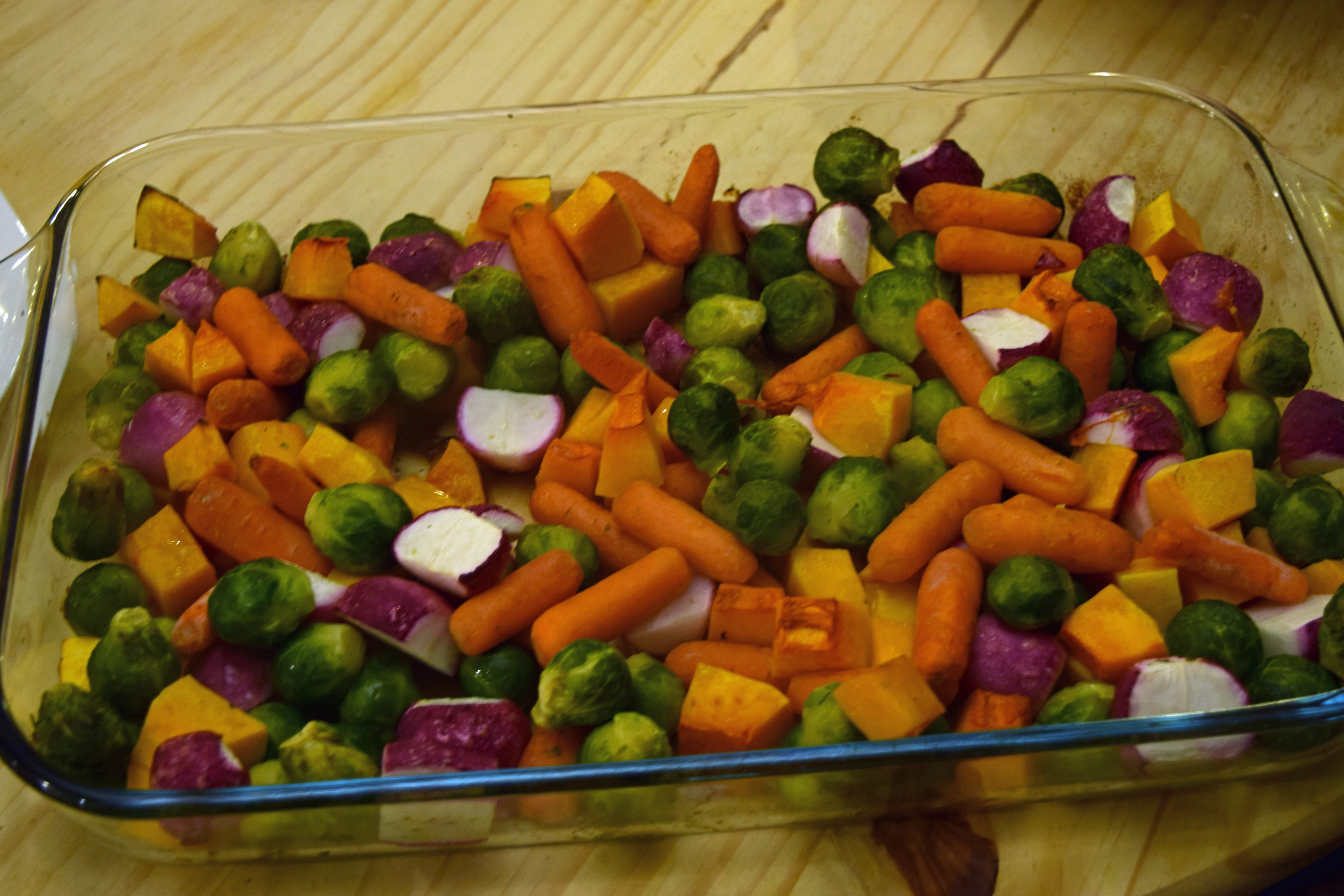 Stage 3 of my plan to make my family Butternut Squash lovers backfired, but it was really delicious.  I'm super pumped to have leftovers.
The recipe is simple, trim and cut veggies into bite sized pieces, toss with a little oil, sprinkle with salt and roast at 400 (up to 450 if not in glass) for an hour or until fork tender and golden.  For best results stir after 30 minutes.  Serve while your family is still famished–unless they already know that gorgeous food can be delicious too.