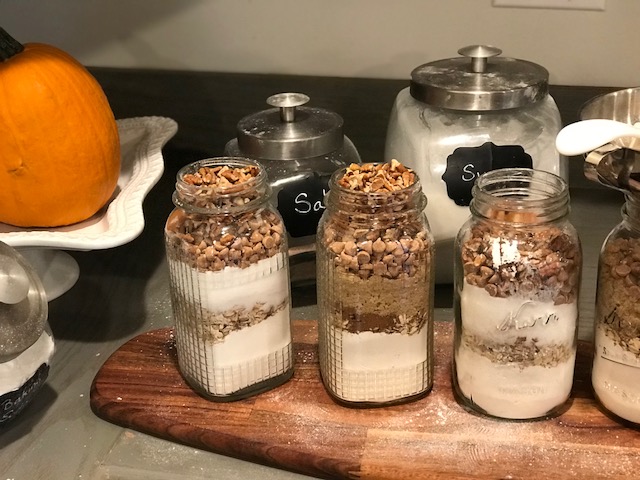 This mix contains the epitome of autumn flavors with the butterscotch chips, pumpkin spice and pecans.  It has has been a family favorite for years and fits prettily in a quart jar and makes a nice appreciation gift or a welcome to the neighborhood gift.  This is another original recipe you won't find anywhere else.
Pumpkin Jar Mix
1 1/2 cups All-purpose Flour
1 tsp Baking Soda
1/2 tsp Salt
1 1/2 tsp Pumpkin Spice
1/2 cup Rolled Oats
3/4 cup Sugar*
1/2 cup Butterscotch Chips
1/2 cup Chopped Pecans
Layer in a quart jar
*If you are baking right away, brown sugar tastes better.  If it is a mix for storage then white sugar is best.  Brown sugar will dry out next to the flour and get hard and impossible to mix into the recipe.  Sucanat or coconut sugar would work in either situation.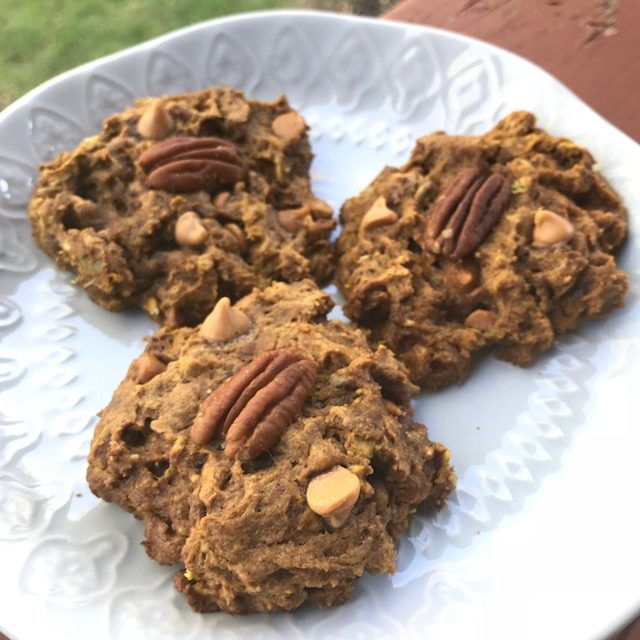 For cookies: Mix 1/2 cup softened butter, 1/2 t maple flavoring, 1 cup of pumpkin puree and 1 egg. Add pumpkin mix, and mix just until combined. Drop by spoonful onto greased cookie sheets.  Optional, decorate before baking by pressing a pecan half into the top. Bake at 350 for 12-15 minutes. Makes 2 dozen cookies.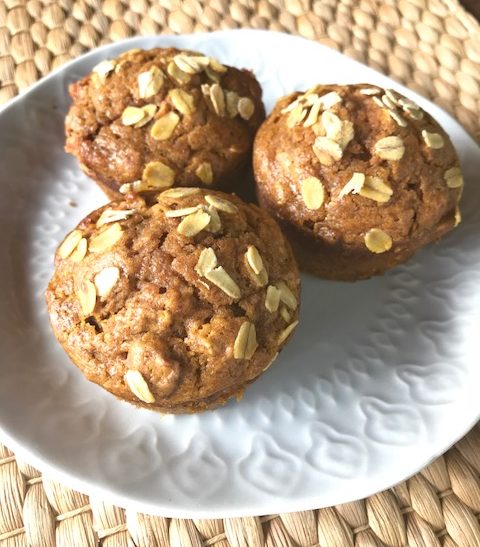 For muffins:
Mix together 1/4 C butter or yogurt, 2 eggs, 1/2 t maple flavoring, and 1 cup of pumpkin puree. Add pumpkin mix alternating with 1 C milk. Fill greased muffin cups nearly full and bake at 400 for 15-20 minutes. Or until a toothpick inserted in the middle comes out clean. Makes 15-18 muffins.
P.S.  Did you know that parmesan jar lids fit quart jars?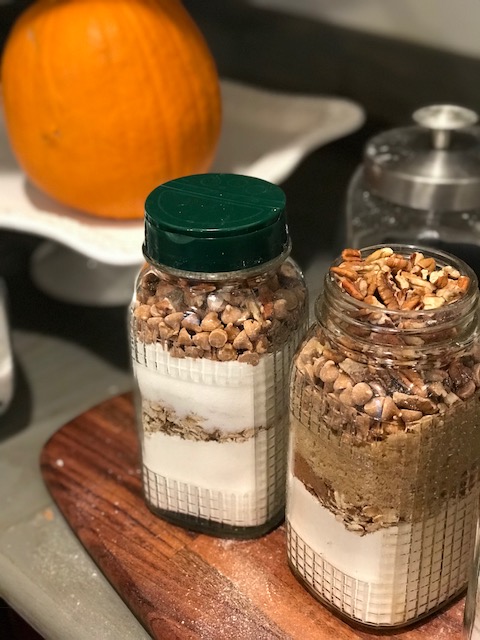 This is day 12 of 31 Days of Pumpkin Recipes
8 Healthy Pumpkin Pecan Scones
13 Pumpkin French Toast Casserole
14 Easy Pumpkin Cake
15 Pumpkin Dump Cake
16 Baked Pumpkin Oatmeal
17 Pumpkin Mousse
18 Pumpkin Cheesecake
19 Pumpkin Latte
20 Pumpkin Pie Smoothie
21 Pumpkin Breakfast Cookies
22 Pumpkin Biscuits
23 Maple Pumpkin Butter
24 Stuffed Sugar Baby Pumpkins
25 Pumpkin Pancakes
26 Pumpkin English Muffins
27 Roasted Pumpkin Seeds
28 Baked Pumpkin Doughnuts
29 Pumpkin Biscotti
30 Pumpkin Caramel Monkey Bread
31 Impossible Pumpkin Pie