This isn't a new recipe to this blog, but it's still one of my favorites. The soft inside and chewy outside make a lovely grab and go breakfast. I originally wrote this post in 2015. Grant is now in 1st grade! I don't regret spending that last year with him, and even though the kids are all in school now, we decided my time is still best spent at home helping things run smoothly for everyone.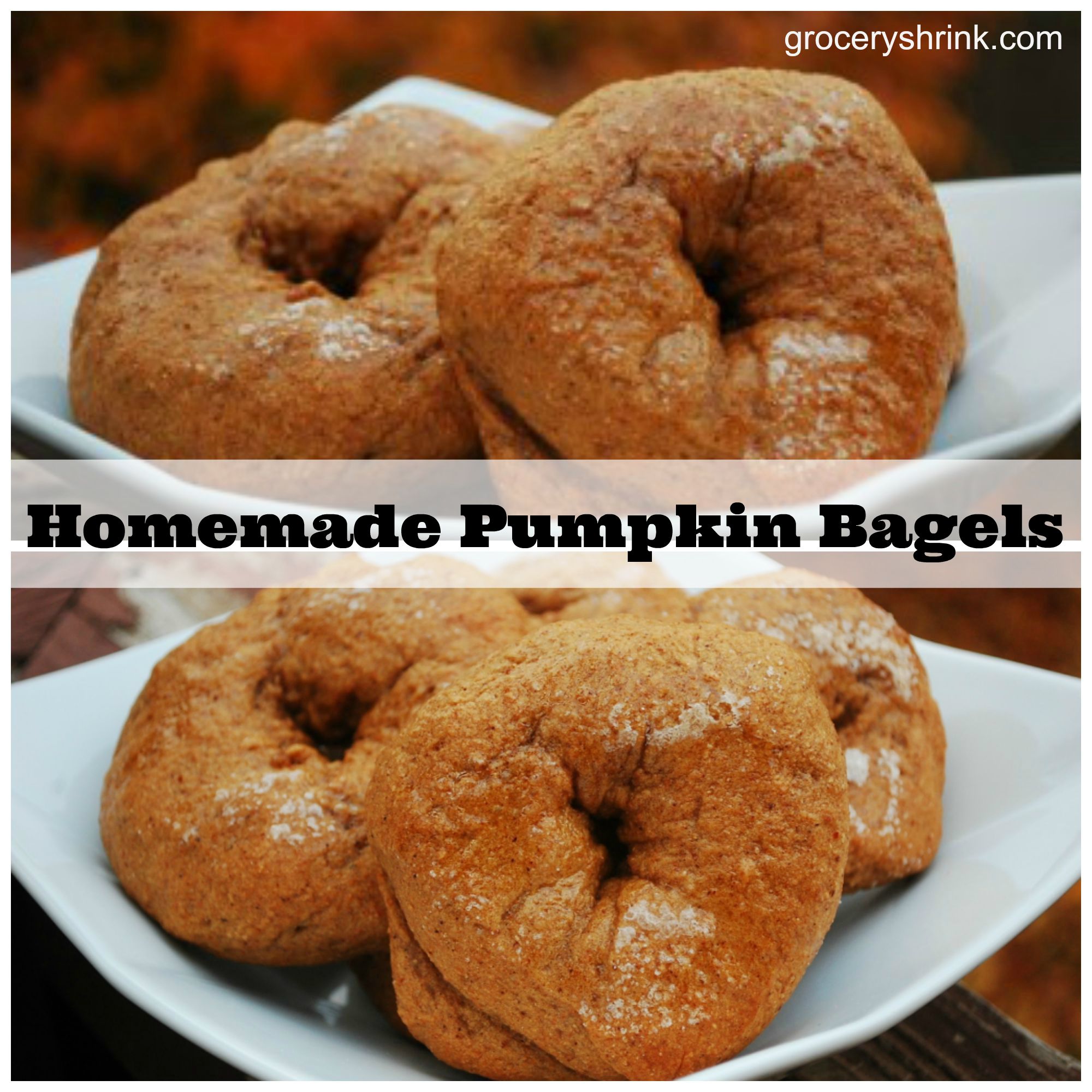 Tee hee.  This video makes me giggle.  When I watch the replay and Grant (4) dumps the pumpkin on the counter, I roll on the floor laughing and then back it up and watch it again.  Maybe because I was there for the original moment, trying to balance a camera and helping Grant with the cooking at the same time.  How the pumpkin on the counter shocked us both and I got the giggles, which I tried to hold in making a weird background noise.  Grant, relieved that I wasn't upset said, "We better clean that up."   Which made me giggle all the more.
After we made quite a mess but got most of the stuff in the bowl, I said "What should we do now?"  I thought Grant would say, "Let's clean up!"  but he said "SMILE."  Which made me giggle all over again.
This boy is the joy of my days.  The sleepless nights, messes, tantrums, and battles are all worth it.  I had the option to spend this year in a classroom blessing other people's children, while I earned money that my family needed.  I would have had to let someone else be with Grant during the day, and I just couldn't.  It's his last full year at home and I fought for my chance to be the one to clean up his messes and talk him down from the ledge of toddler insanity. It was selfish and selfless at the same time.  He needs me as much as I need him and there's something priceless about that.
For those who prefer a written recipe here you go: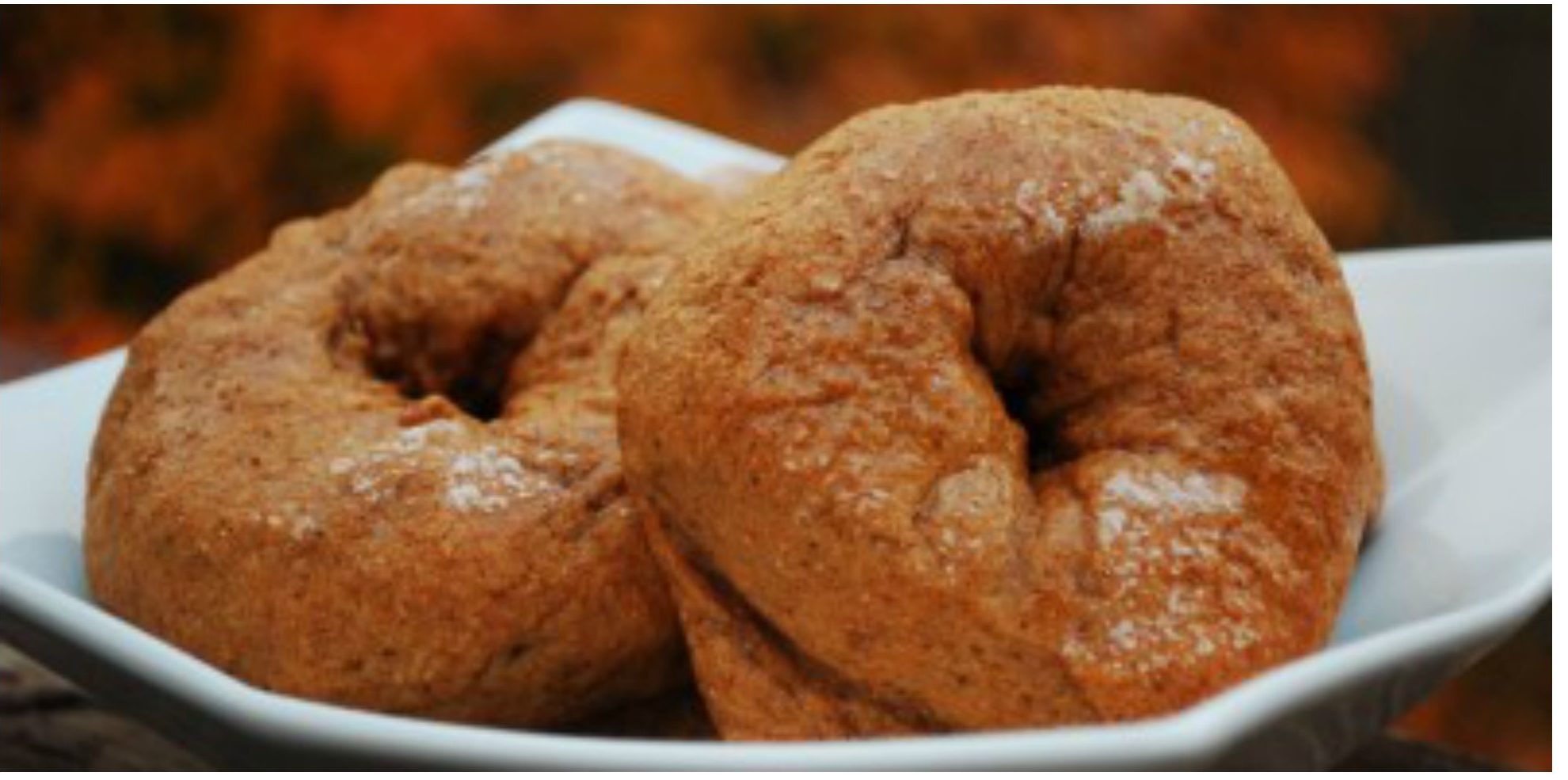 Pumpkin Bagels
2/3 cup warm water
1/2 cup canned pumpkin
1/3 cup packed brown sugar
1 teaspoon salt
2 teaspoons ground cinnamon
1/2 teaspoon ground nutmeg
1 teaspoon ground ginger
1/2 teaspoon ground cloves
2 cups all purpose flour
1 cup whole wheat flour
1 Tablespoon active dry yeast
Put all ingredients in the order listed in your bread machine.  Set for the dough cycle.  When the cycle is ended, divide the dough into 10 balls.  Poke your finger through the center and make a large hole.  Let the bagels rise for an hour or until doubled. Pour 8 cups of water into a stock pot, boil bagels for 1 1/2 minutes, turning once.  Remove to a dish towel to drain.  Place bagels on a greased baking sheet.  Brush with egg white and sprinkle with a little sugar.  Bake at 400 degrees for 20 minutes or until golden on the top.  Cool on a wire rack.
This is day 6 of 31 Days of Pumpkin Recipes
7 Butternut Chicken Stew
8 Pumpkin French Toast Casserole
9 Healthy Pumpkin Pecan Scones
10 Pumpkin Snickerdoodles
11 Pumpkin Muffin/Drop Cookie Mix
12 Easy Pumpkin Cake
13 Pumpkin Dump Cake
14 Baked Pumpkin Oatmeal
15 Pumpkin Mousse
16 Pumpkin Cheesecake
17 Pumpkin Latte
18 Pumpkin Pie Smoothie
19 Pumpkin Chili
20 Pumpkin Breakfast Cookies
21 Pumpkin Biscuits
22 Maple Pumpkin Butter
23 Stuffed Sugar Baby Pumpkins
24 Pumpkin Pancakes
25 Pumpkin Waffles
26 Pumpkin English Muffins
27 Roasted Pumpkin Seeds
28 Baked Pumpkin Doughnuts
29 Pumpkin Biscotti
30 Pumpkin Caramel Monkey Bread
31 Impossible Pumpkin Pie