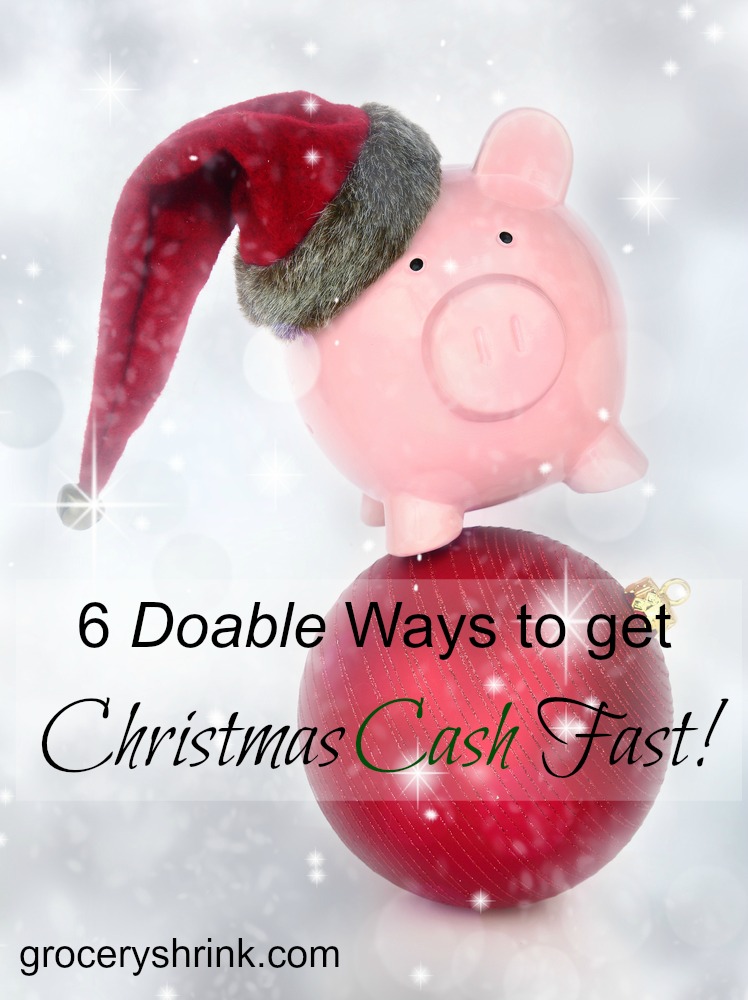 Aak! it's already November and if your social media is full of moms bragging about their Christmas shopping escapades while you're still wondering how you're going to avoid Christmas debt, you might be feeling a little discouraged.  No worries!  Here are 6 ways to get Christmas money fast that will have you singing "Joy to the World" in no time.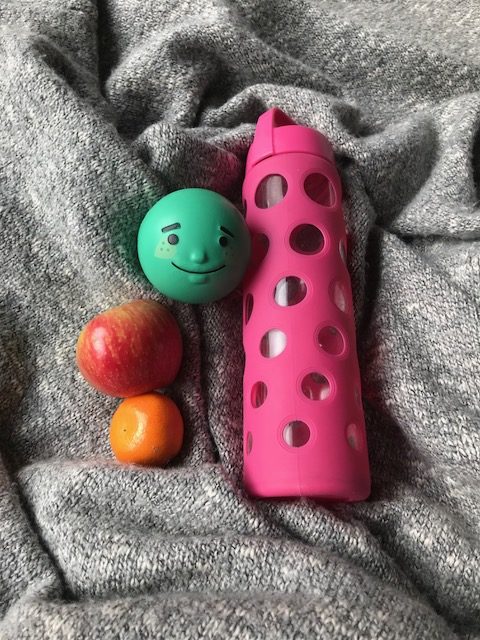 Donate Plasma to get paid and save a life at the same time. Plasma is the clear portion of the blood and is used for preemie babies, burn victims, hemophiliacs and other cool medical rescues.  Since they separate the blood and give you back your red blood cells, it is safe to donate twice a week.  Most centers pay on a reloadable visa card and pay more for the 2nd visit per week than the first to encourage you to keep coming back.  My husband and I both donated when we had an income crisis a few years ago and together earned $450 a month for a few hours a week of our time.  They had free wifi for us while we were there and I enjoyed some downtime surfing Pinterest or watching a movie. If you try it, you'll need to call or go on their website to schedule your first appointment since it takes a bit longer for the full health screening.  Always take a blanket and a stress ball to squeeze with you (it helps the blood flow faster and those places are COLD.)   And have something to drink and a snack in the car for your drive home. (Our center wouldn't allow us to bring food or drink into the building.)   The center will guide you on your eligibility to donate. Some medications, health conditions, recent tattoos or piercings or trips outside the country will disqualify donors.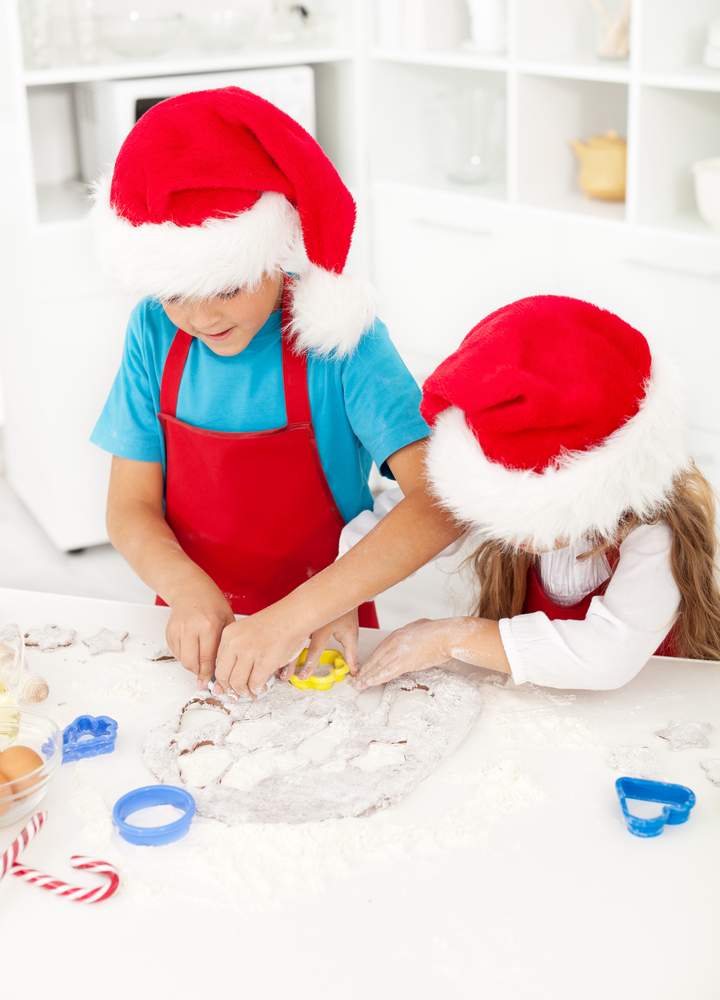 2. Host a Mom's Night Out. Plan some easy kid's crafts, homemade pizza, games, and a movie for a whole pile of kids and announce you are open for business among your social circle for date night drop offs.  Charge what you like, but you might consider $15 per child for a 3 hour window.  If you want to give multi-child discounts, it's totally up to you.
3. Clear out some Clutter. Before the season brings a whole host of new things into your home, clear out what's not useful to you anymore. Craigslist is still a great option for selling your stuff, but there's also OfferUp, and Facebook Marketplace.   Beyond furniture, people also use them to buy household items like linens and decor, clothing, baby gear, and household items.  Some people are even selling their extreme coupon hauls there.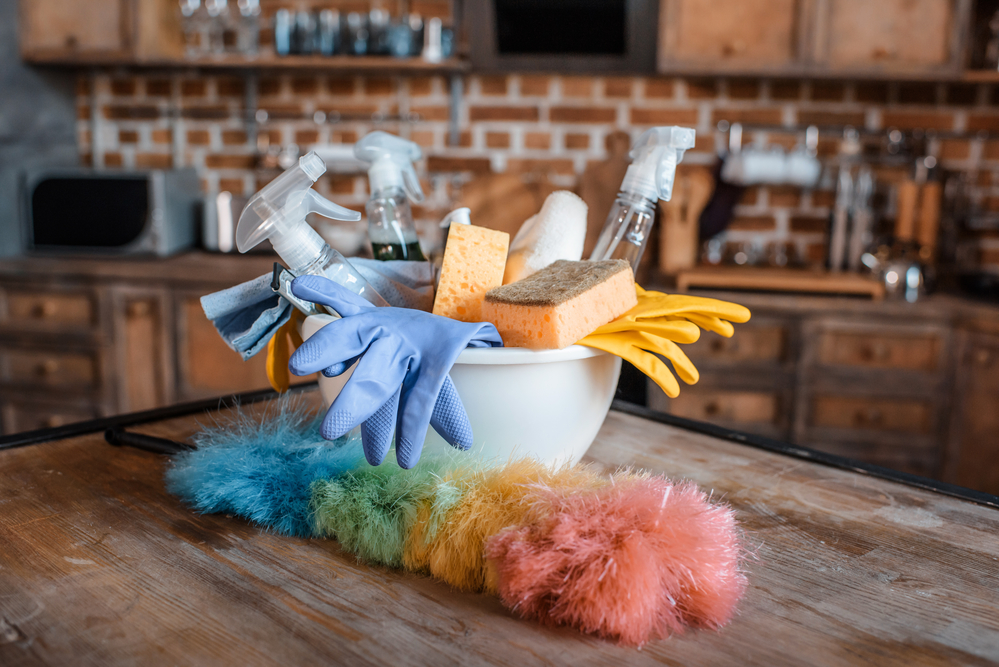 4. Hire out for No Judgement Emergency Cleaning. Most charge around $20 an hour and work fast. You could even have an option for the jobs most people hate:  bathroom cleaning and kitchen floor mopping.  I've hired people before and I became frustrated if my helper wasn't self-directed.  If you hire out, bring your own supplies and have a checklist for yourself, so you know exactly what to do without being told.  You can present the checklist ahead of time so your client knows what to expect.
5. If you have at least a bachelor's degree you can teach English to Chinese students online.  The pay is between $14 and $22 an hour, but requires a 6 month minimum commitment.  You can find out more here.  I have a personal friend who is doing this right now and LOVES IT. She offered to help guide you through the process.  Shoot me an email at angela@groceryshrink.com and I can forward it on to her.
6. Monetize your skills.  Do you crochet? Sew? Paint? Bake? Decorate? Organize? Extreme Coupon? Style hair or apply makeup? Write in cool fonts? What do people constantly ask you about for advice? Offer group classes and make sure to charge enough to cover supplies plus your time.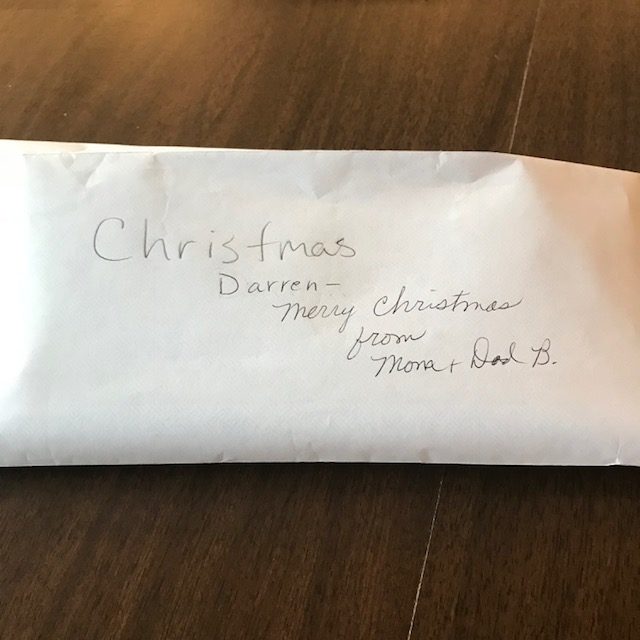 The ideal way to plan for Christmas, is to set aside a little bit every month.  We take ours out in cash on pay day and put it in an envelope.  If you set aside $50 a month, by the end of the year you'll have around $600 for gifts in a sinking fund.   Need more?  Saving $75 a month will get you $900 and $100 a month builds up to $1200.  When budgeting for Christmas, I often think about the gifts and forget to plan for sending cards, special foods and clothing. The sinking fund should be large enough to cover all those things.  How much should your Christmas budget be anyway?  Find out more here and here.