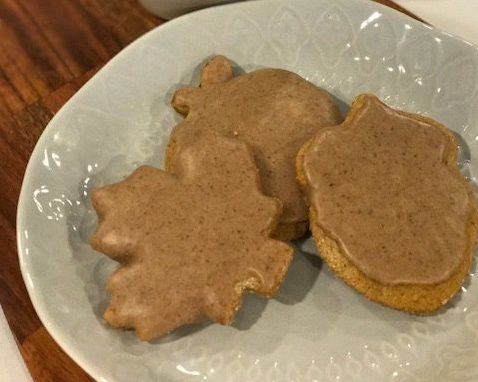 These soft rolled sugar cookies have a nice pumpkin spice flavor but are not too cake like.  They hold their shape while baking and with the pumpkin spice glaze are pretty much irresistible.  It's a Coffman original recipe.
To get the best texture possible, take some time to beat the butter and brown sugar alone, until they are fully combined and really fluffy.  Then add each egg one at a time, beating each one until completely mixed before adding the rest of the ingredients.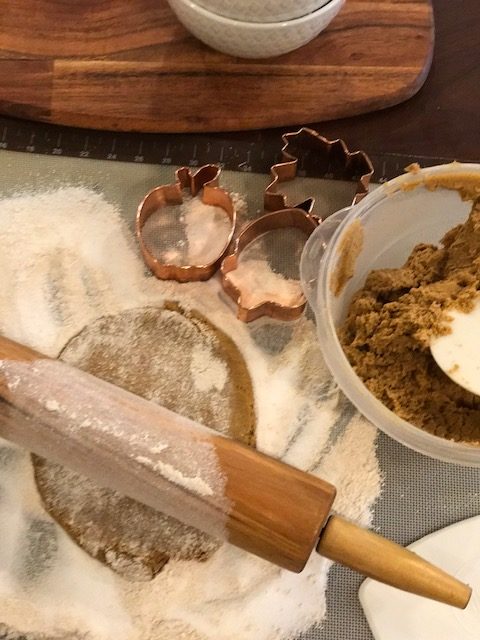 The dough is sticky, so plan ahead to chill it 1-3 hours before baking.  There's enough dough that you will need to roll only parts of it at a time.  Keep the rest of it chilling as you work. Also, use a mixture of flour and sugar to roll your dough. The sugar gives it a nice texture as it bakes and keeps it from getting tougher and tougher the more you work it.
Pumpkin Sugar Cookie Cutouts
3/4 cup butter, softened
1 1/2 cups brown sugar
2 eggs
3/4 cups pumpkin puree
1 Tbs pumpkin pie spice mixture
2 tsp baking soda
1 tsp salt
3 1/2 cups unbleached flour*
Cream together the butter and sugar. Add eggs one at a time and beat well after each addition.. Beat in Pumpkin puree. Add spice, baking soda and salt, stir just until mixed. Then add flour 1/2 cup at a time until all is incorporated. Chill for at least one 1 hour.
Roll out in a mixture of flour and sugar (half and half.) Dough will still be very soft, even after chilling and you will need to make sure the rolling area is amply covered. Cut with cookie cutters into desired shapes. Bake at 350 degrees for 10 minutes. Cool on pans for 3 minutes then remove to wire racks. Cookies can be eaten plain or frosted after cooling. Makes about 5 dozen.
*I ran out of unbleached flour, so the pictures are of cookies made with fresh ground 100% hard white whole wheat flour.  No one complained about the texture one bit, and they were healthier that way.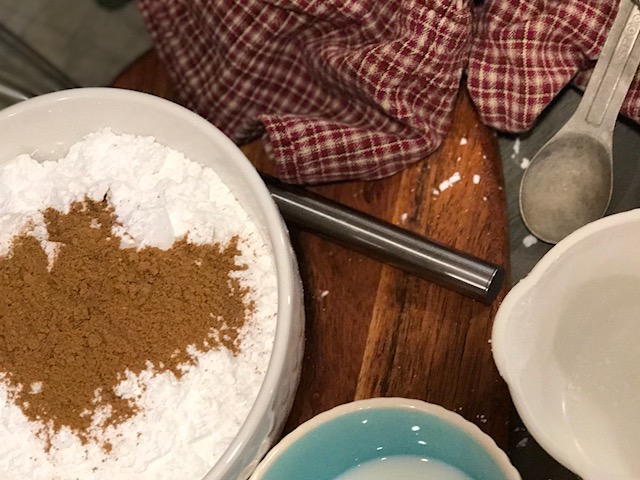 For Cookie Glaze (that self-levels):
1 lb Powdered Sugar
2 tsp Pumpkin Spice
4 Tbs Milk or Cream
Beat this all together with a wire whisk, adding only enough milk for the texture to run off the spoon and create ribbons in the bowl.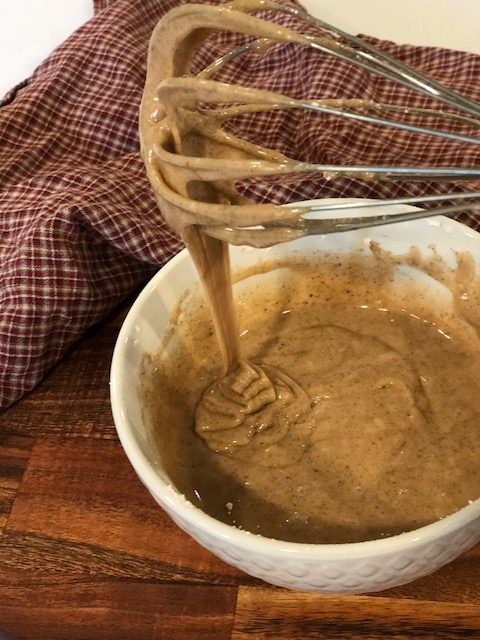 Dip your completely cooled cookies face side into the glaze, then hold up to let the excess drip off a little. Place on wire racks with wax paper underneath to catch the drips.  Let them dry for an hour or two if you plan to pack them to take somewhere.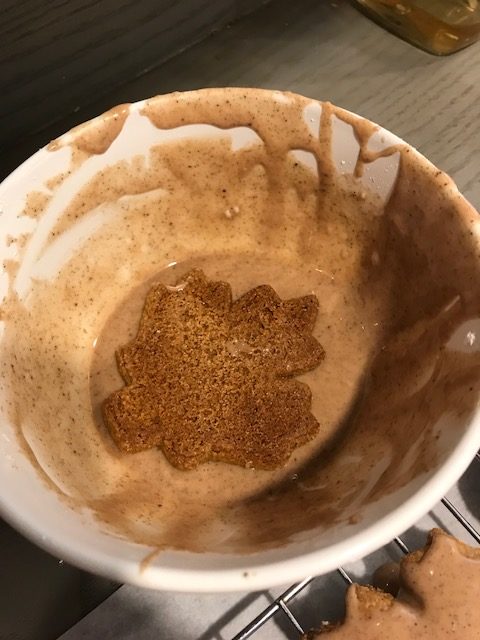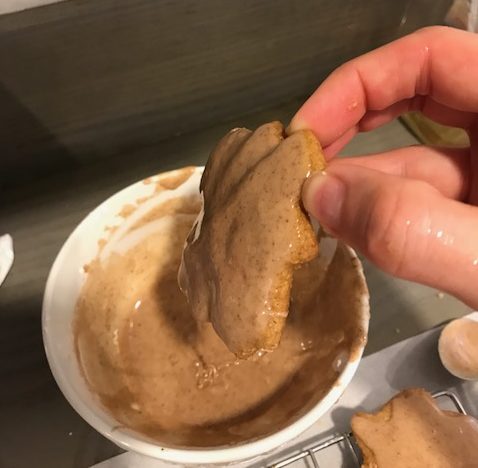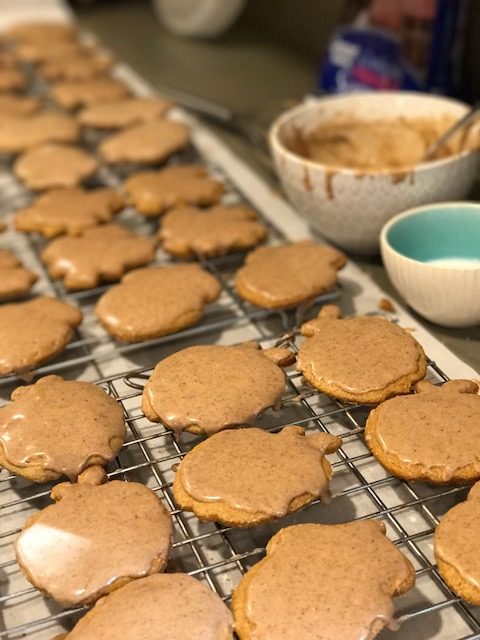 This is Day 3 of 31 days of Pumpkin Recipes
3 Pumpkin Sugar Cookies
5 Pumpkin Cinnamon Rolls
6 Pumpkin Bagels
7 Butternut Chicken Stew
8 Pumpkin French Toast Casserole
9 Healthy Pumpkin Pecan Scones
10 Streusel Top Pumpkin Muffins
11 Pumpkin Muffin/Drop Cookie Mix
12 Easy Pumpkin Cake
13 Pumpkin Dump Cake
14 Baked Pumpkin Oatmeal
15 Pumpkin Mousse
16 Pumpkin Cheesecake
17 Pumpkin Latte
18 Pumpkin Pie Smoothie
19 Pumpkin Chili
20 Pumpkin Breakfast Cookies
21 Pumpkin Biscuits
22 Maple Pumpkin Butter
23 Stuffed Sugar Baby Pumpkins
24 Pumpkin Pancakes
25 Pumpkin Waffles
26 Pumpkin English Muffins
27 Roasted Pumpkin Seeds
28 Baked Pumpkin Doughnuts
29 Pumpkin Biscotti
30 Pumpkin Caramel Monkey Bread
31 Impossible Pumpkin Pie