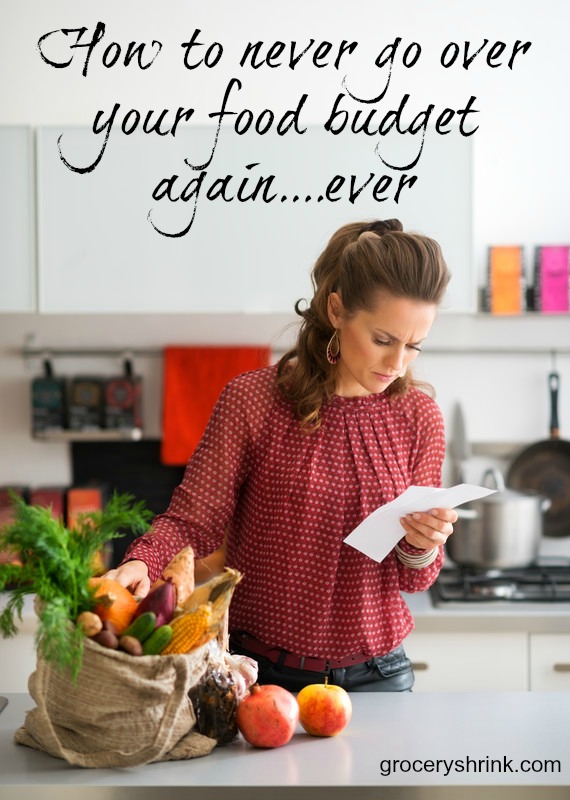 I've been having trouble focusing on work the last few days, because I've been dreaming about our basement.  It's supposed to be Darren's office, but right now it looks like this: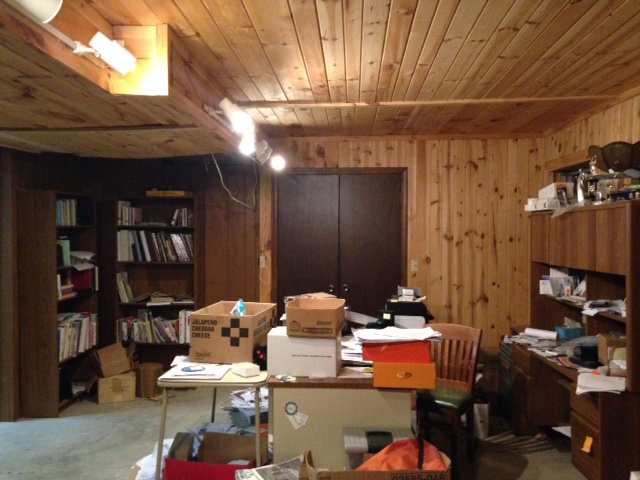 Yes I'm embarrassed, and yes this will eventually circle back around to the food budget.  He can't work down here because it's too cold (there's a crack in the exterior door) and it's an organizational disaster….so he's in my office.  I don't mind sharing my office with him (you believe me, right?), but I want him to have his own space that has organizational systems that work for him.
I love how photoshop, even poorly done, can create visions from daydreams.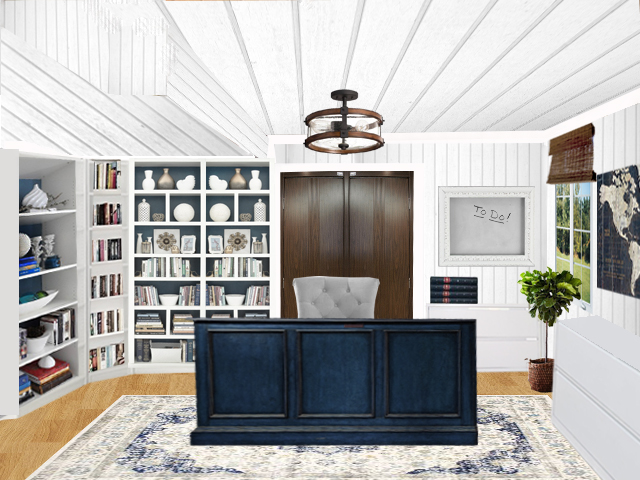 I did a craigslist search for the office items that were sure to blow our budget and I found a business closing auction a few cities over.   I bid on the essentials and have been sitting at my computer hitting refresh ever since.  Right now a brown version of the above desk has my name on it for 5 cents and is begging me to paint and glaze him a pretty blue.  The auction is over in 9 hours and 12 minutes…..excuse me while I hit refresh.
The other side of the room currently looks like this: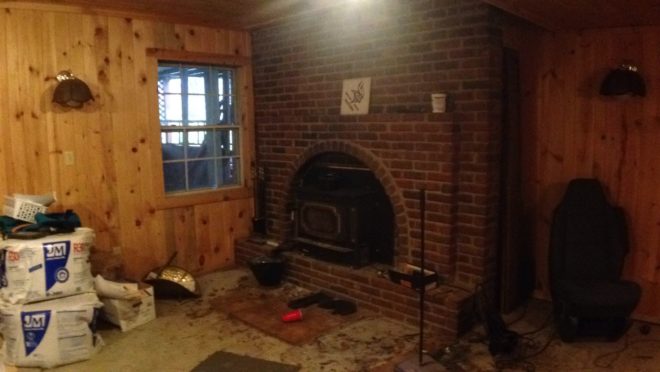 But would prefer to look like this: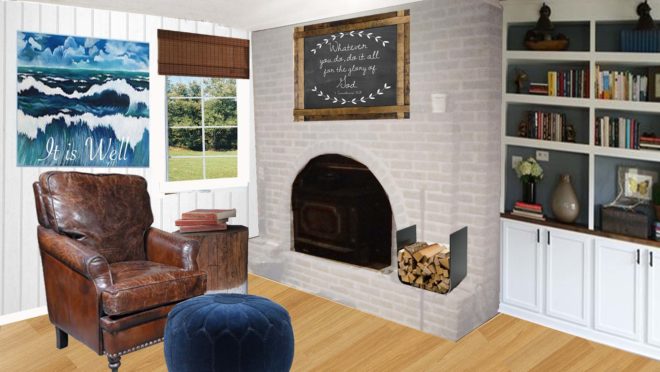 Except that Darren thought the space needed a TV….so I made a tiny tweak….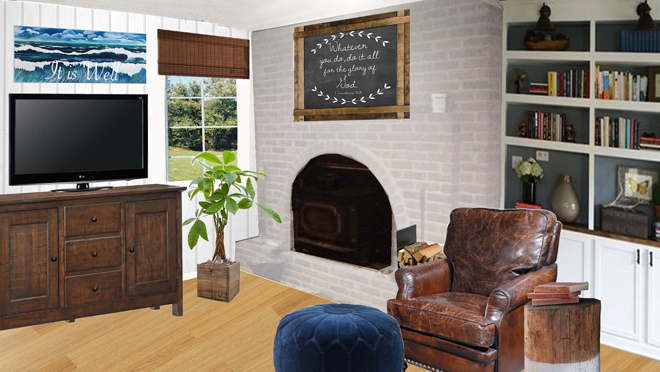 Then I got lost on pinterest searching for tutorials on sewing Moroccan poufs after I saw the prices of ready made ones.  Who knew this was the perfect use for my stacks of worn out towels? Of course I had to research the best value on navy velvet (ooh, maybe my Mom has some in her stash!) and find free building plans for bookcases and buffets…..and refresh.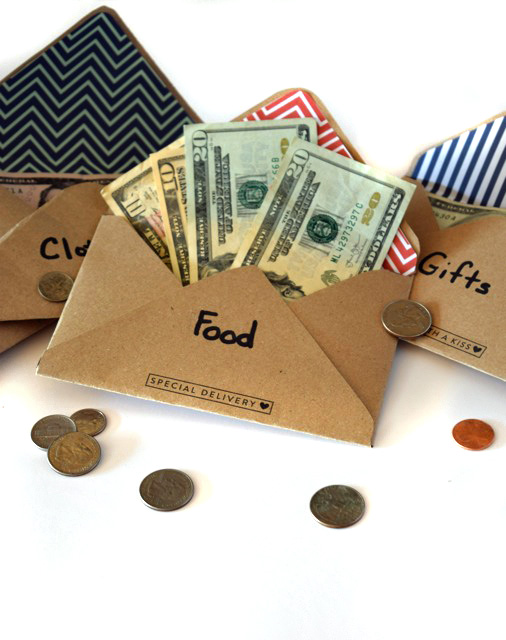 Budgeting is like making these concept pictures in photoshop.  It's dreaming and planning without ever touching a paint brush or saw.  Eventually that plan needs to come to life, and it doesn't always turn out like the picture said it would.  I can't tell you how many money fights Darren and I have had when we were using credit cards for all our expenses.  We figured we would pay them off at the end of the month and earn the 1% back.  When we compared our credit card bill to our budget we were over EVERY TIME.  We could barely pay it off and made no traction towards our financial goals.  He would ask, "What did you BUY?"  (insert accusing voice inflections here.) I'd swear it was all necessities: food, clothing, toilet paper…..
Then we switched to cash.  I put my food money for the month in an envelope and when it was gone we had to eat what was already in the house.   I made decisions differently when I could see clearly the plan and the goal (the cash that's left.)   That first cash envelope happened 11 years ago and the system is still the best one for us.  Here are my tips from years of experience:
 Only budget for people FOOD in your grocery budget.  Have a separate category for pets, cleaning supplies, paper products etc.
Take 1/4th of the budget and save it in a separate envelope for the last week of the month.  If you don't, you'll learn to be VERY creative with your cooking that last week.
If you shop at stores for food where you also might buy items from other budget categories (such as clothing or cleaning supplies) be sure to get enough small bills when you pick up your cash so you can make change for yourself between the categories.
If you are scared of carrying cash (because you know every criminal in town will pick up the scent and try to rob you) try just using cash for food.  If it works out you can add other categories later.
If you hate it, you can always go back to your old method :).
Do you currently use cash? What are your tips for making it work?
This is Day 3 of our Series: Shrink Your Food Budget