Eating at home instead of in restaurants is the #1 way to save on food costs, but it's not always so easy.  I was visiting with another mom (while we chaperoned a field trip) about how expensive it can be to raise a family.  She confessed that they get food stamps but also spend over $700 a month in restaurants for their family of 4. She knows it's sabotaging their goals, but she feels trapped.  How does a family get food on the table when they are so busy and stressed?
Planning and Preparation.  The busier you are, the more important it is to have a detailed plan and scheduled in time to make it happen. If part of your meal is already done, and all the ingredients are on hand, cooking is not as big a deal.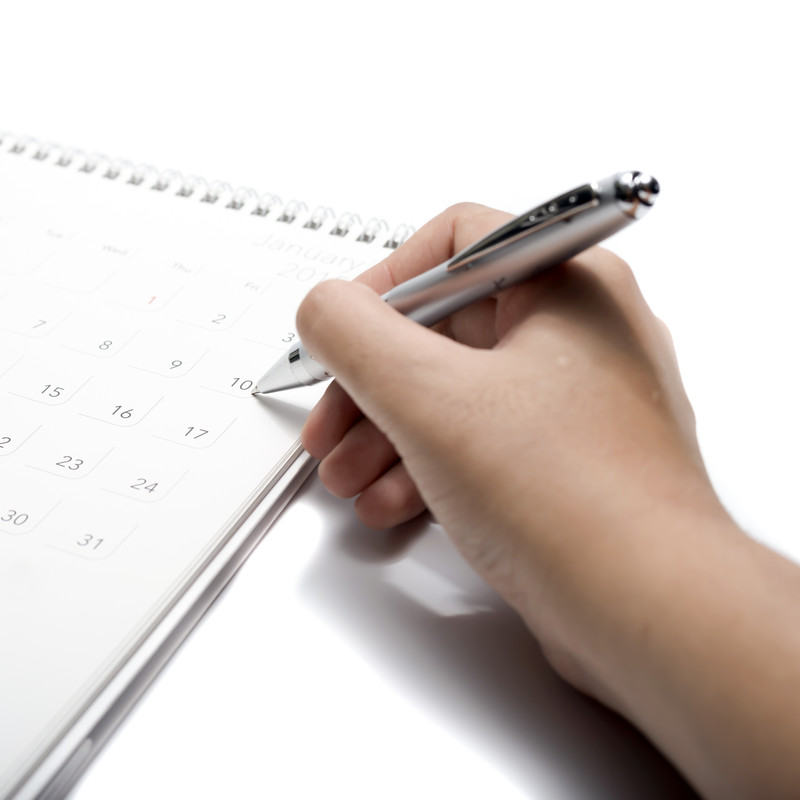 I meal plan on Wednesday, shop early on Saturday and meal prep for the week either Sunday night or Monday morning.  If you don't have time to do your own meal planning, I offer affordable, detailed meal plans done for you.  If you'd like to do your own but aren't sure where to start, click here.
After about 6 months of prepping my meals ahead this way with the FitMama meal plans, I have some thoughts about how to make meal prepping easier. The idea of Fit Mama is to have all of my food made ahead for the week, so I can focus on the meals my family needs the rest of the time and not have to make two different things every night.  Plus if my food isn't already made before I get hangry, I will stuff my face with any and all edible substances within reach.
Meal prepping lets you borrow time from a moment when you aren't as stressed and move it to the moment that is the most intense.
With Fit Mama, I eat 6 small meals a day.  Prepping 36 single serving meals for the week is more labor intensive than prepping 6 family dinners.  Yet, it has been the part of the program that has brought me the most success.
It's important to choose simple when you are in the busiest seasons of your life.  I've narrowed meals down to 3 types:
The easiest are stir togethers like overnight oats, homemade gelatin, chia seed pudding, or protein pancake or waffle batter.  They go together the quickest and make me feel productive.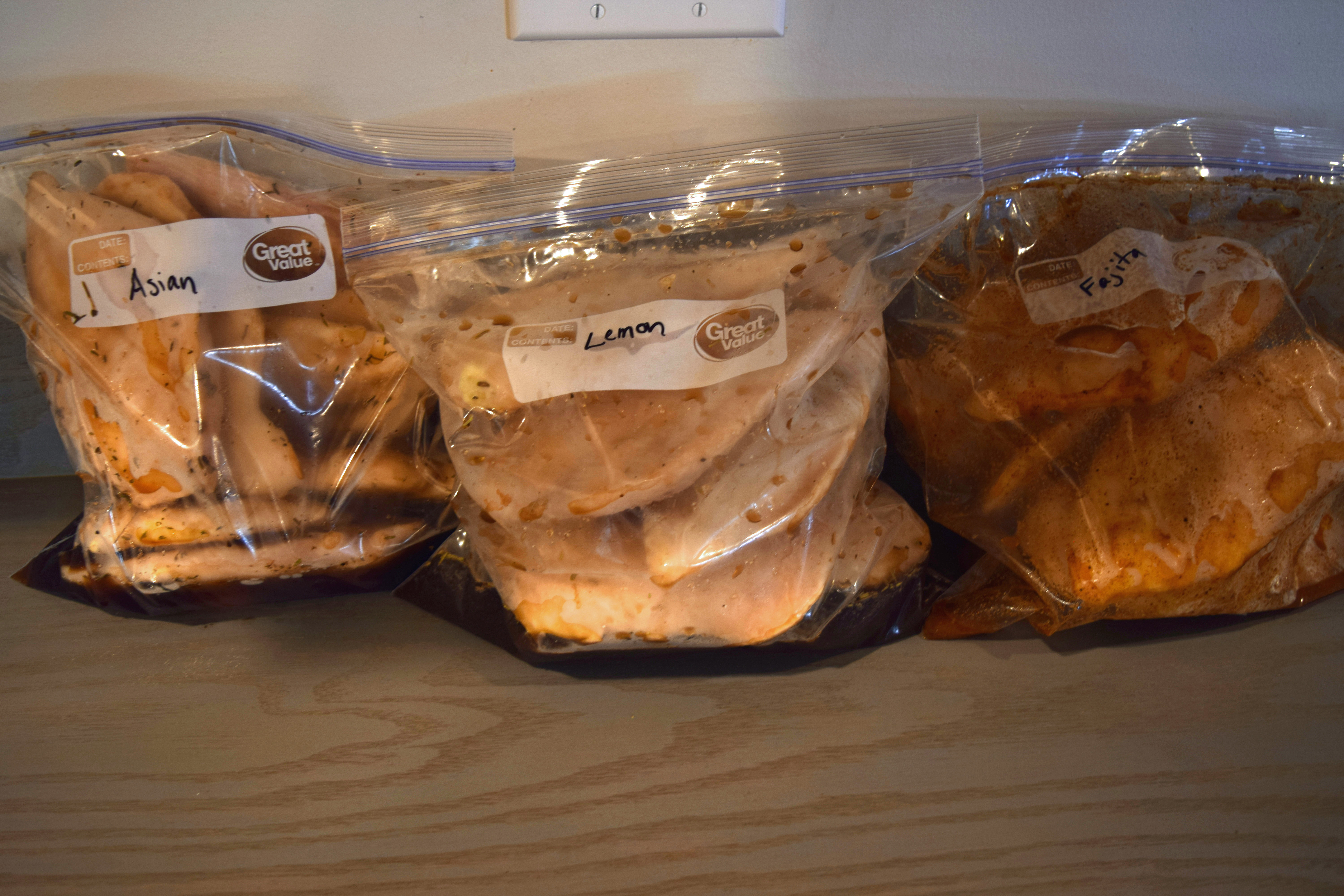 2. Then there are casseroles, marinated meats, and crock pot or one pot dump recipes that can be assembled or thrown in a bag, then cooked quickly just before meal time.
3. On the more labor intensive end of things are meals that require cooking some of the ingredients before the dish can be assembled and cooked again.  For example, My breakfast stuffed sweet potatoes require pre-baked potatoes, browned turkey sausage, and pre-cooked scrambled eggs before assembling. They are delicious!  But if my prep time is shorter than usual, it's not the best choice for that week.  A good option for these types of dishes is to prep the singles first, such as browning hamburger and leaving the rest of the chores for another time.  It's a lot easier for me to consider making stuffed sweet potatoes for breakfast if all I have to do is put it together for the final bake.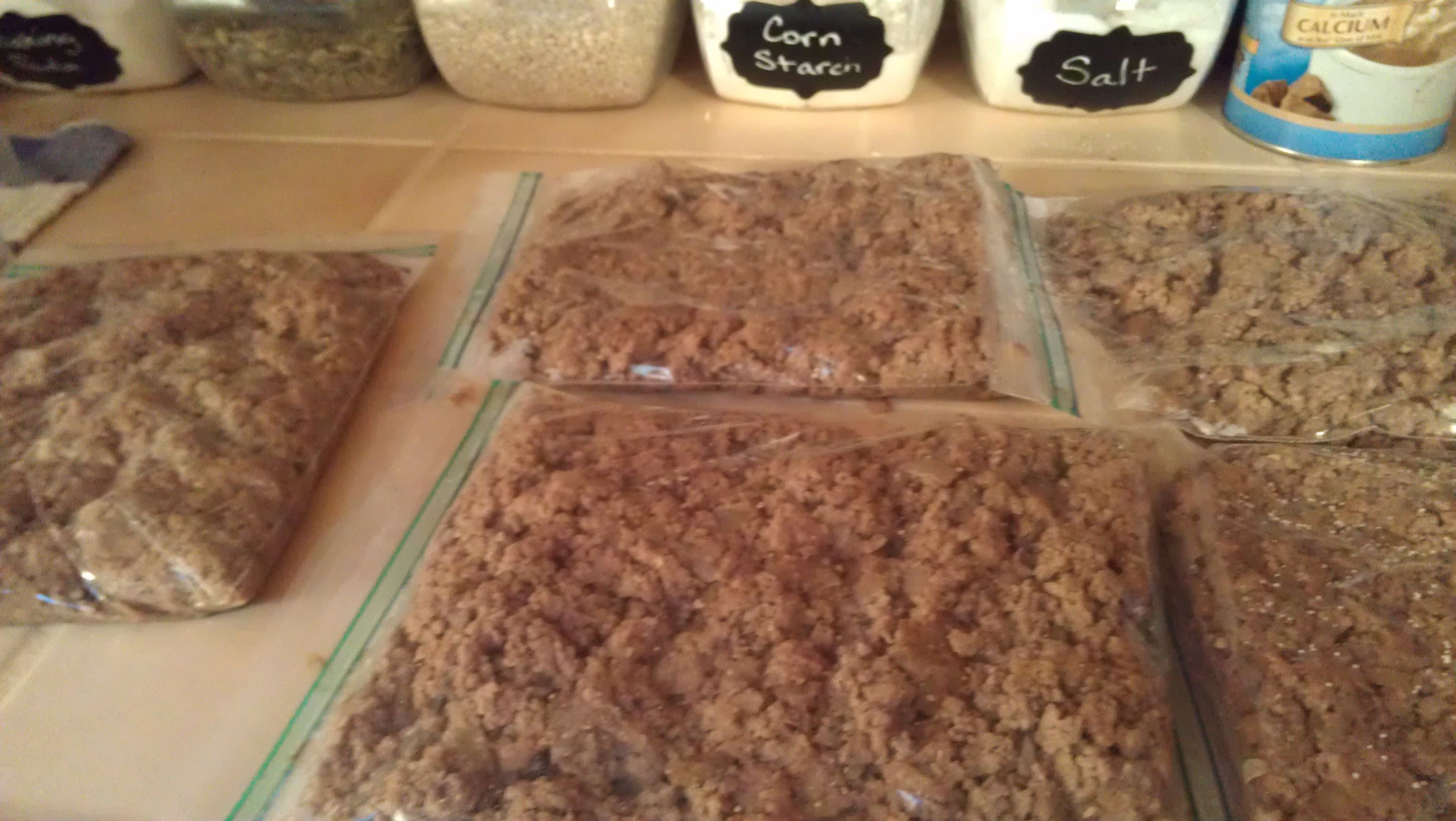 The other option is do to generic meal prepping. This would include cooking a bunch of hamburger in bulk and then freezing it in portions ready to throw in a meal. Or filling the slow cooker full of chicken breasts to shred. Or washing all your produce and shopping it ready to go for the week.
There's no right or wrong way to prep for your meals as long as it feels doable to you and takes some of the pressure off when you're the most stressed.
It's also the perfect time to get some of the family members involved.  Here's a screen shot from a live video my boys did with me to show the FitMama members how we meal prep. The boys have learned to dice and chop and all sorts of other kitchen skills by helping me in this way.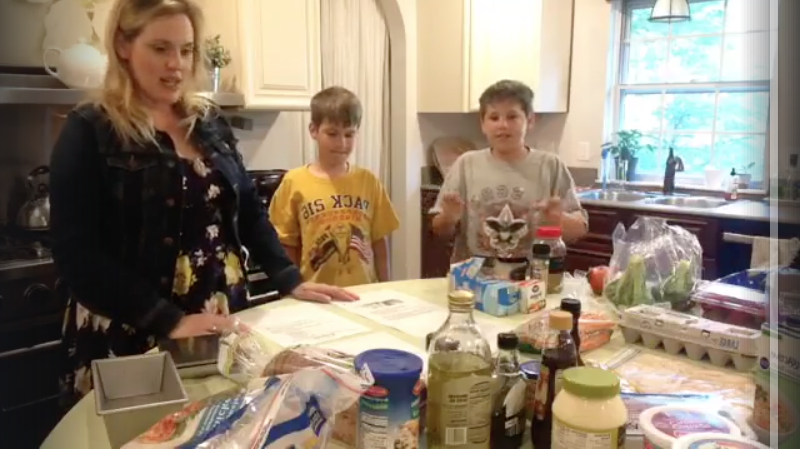 Tell me about you.  How do you meal prep?  Any tips for us?
You might also like: