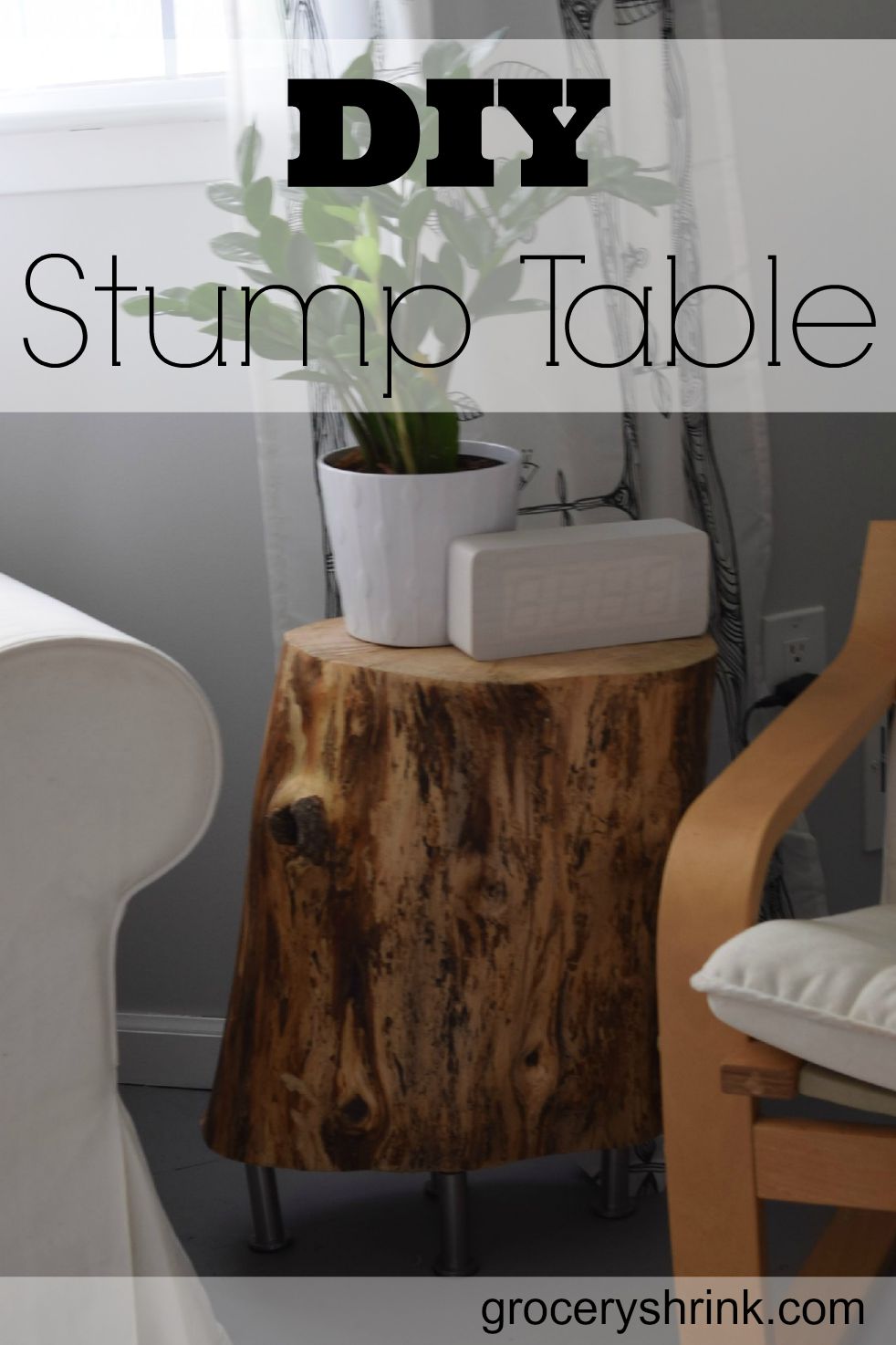 All summer, our town has seen one storm after another.  There has been some tornado action, some microbursts, and some general strong wind.  So far everyone has been safe but there are a lot of trees on the ground.  Some of them are huge!
A tree down can bring a lot of loss, but it's also a lot of raw material for affordable furniture.  Check out these gorgeous coffee tables and side tables available made from logs and stumps.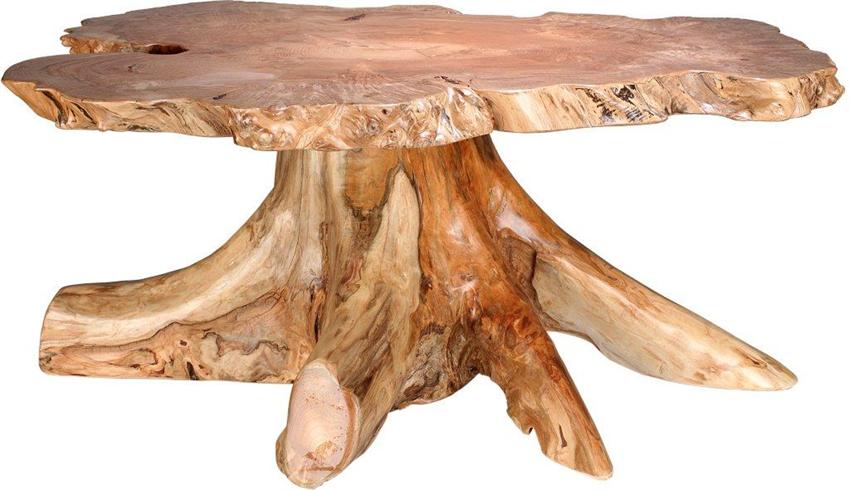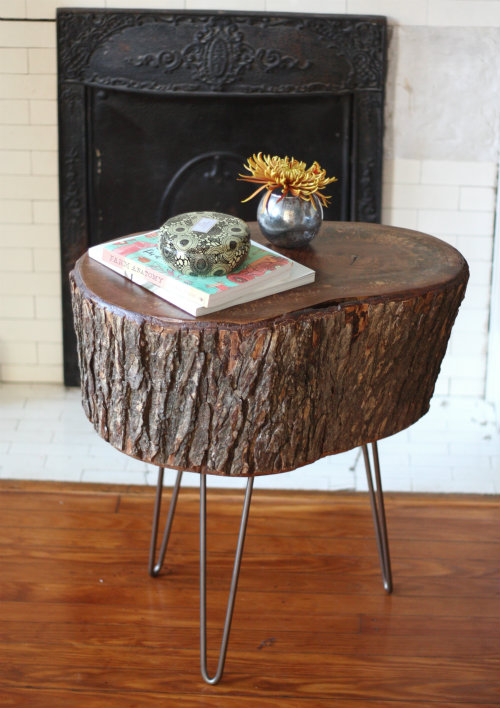 Source: 17 Apart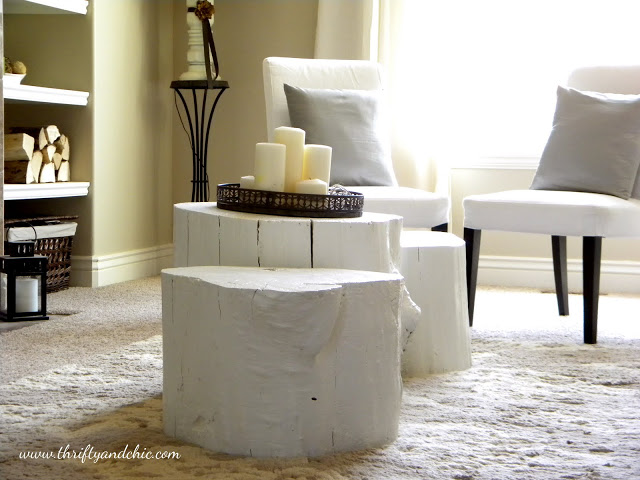 Source: Thrifty and Chic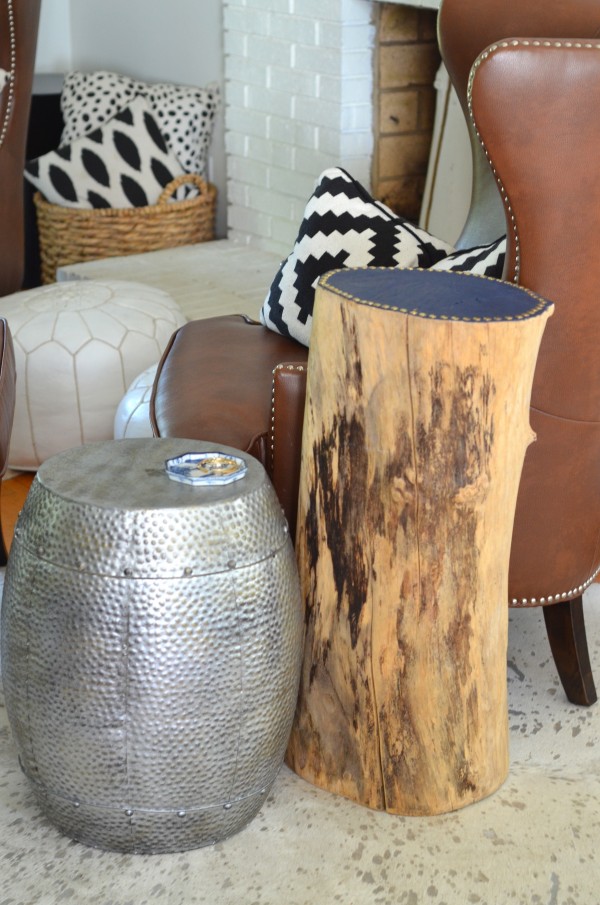 And of course, The Nester 🙂
Somehow all the downed tree damage skipped our yard, but I still had some stumps saved from our tree trimming several years ago.  I needed a cheap side table for our new bedroom and it was the perfect thing!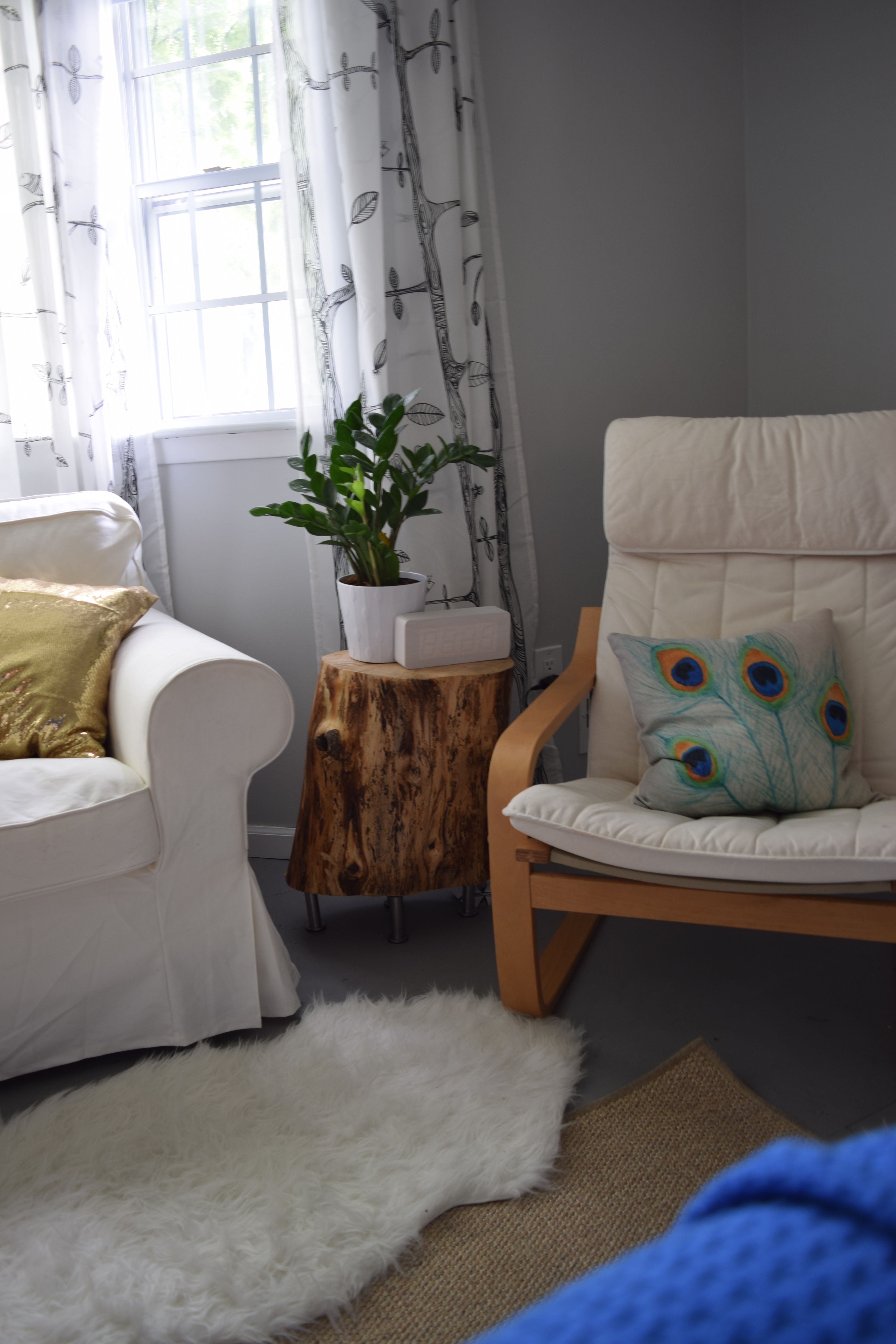 Once the stump cured and dried the bark peeled right off with my fingers. It's a good idea to peel off the bark, because bugs like to live under it.  You wouldn't want them crawling out in the night and making themselves at home :).  The stump was super heavy until it dried.  Then it was easy for me to haul around on my own.
I used a fine sanding block to knock the remaining bits loose and then rubbed it all over with Annie Sloan's clear wax.  It deepened the lovely natural color and made the wood super smooth and water resistant.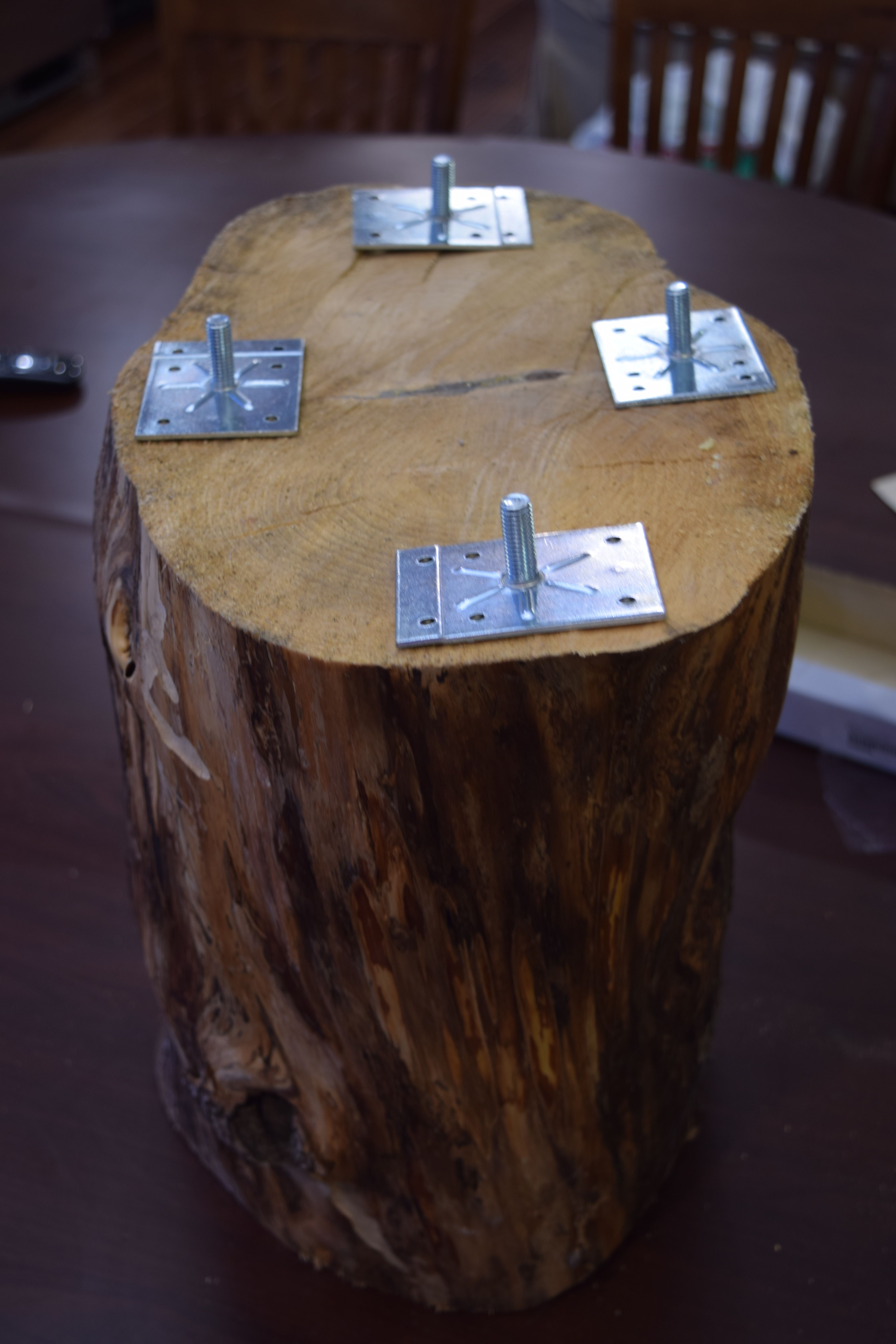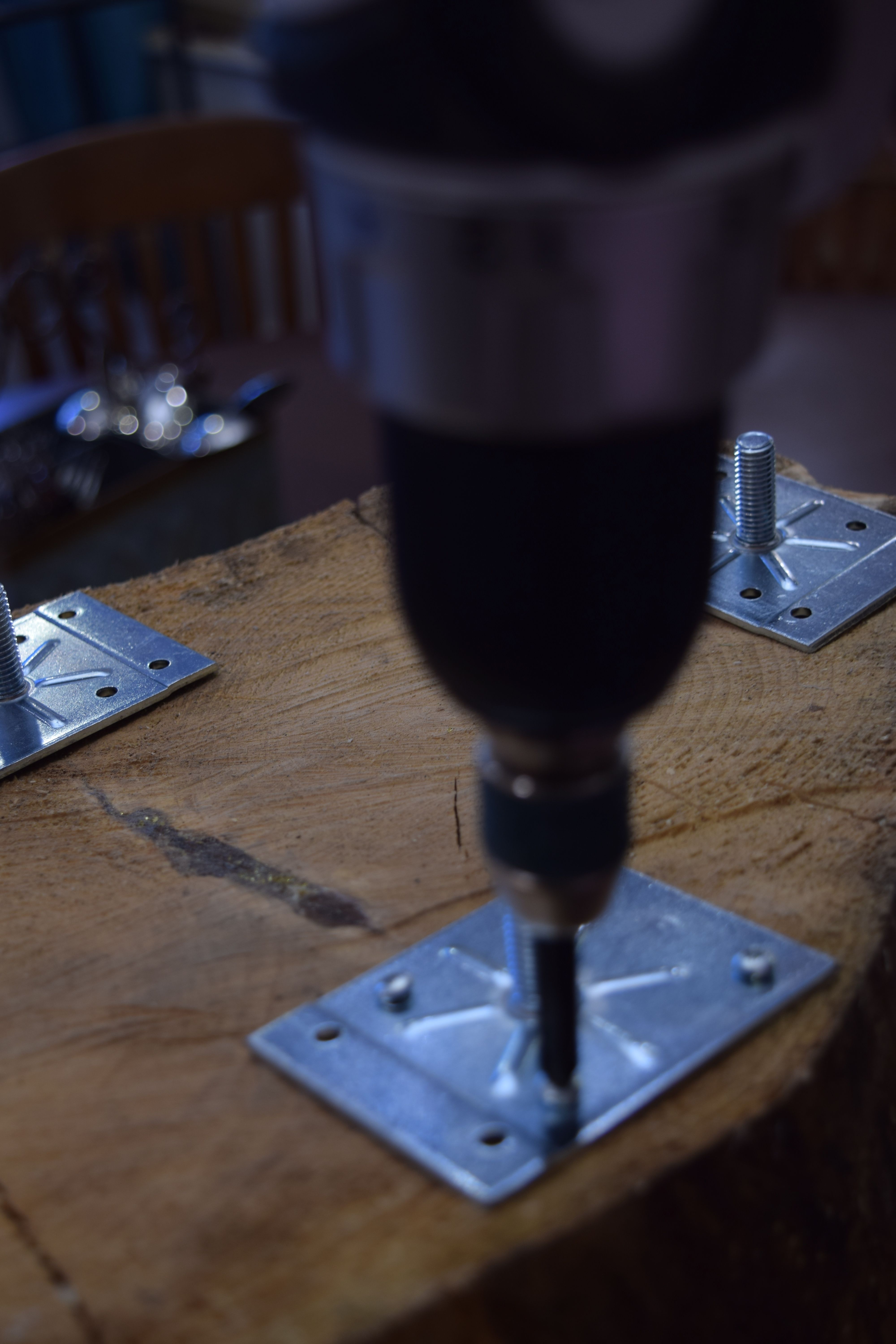 The stump itself wasn't level or tall enough for my needs so I added a set of $12 legs from Ikea.  They swivel to change height which allowed me to level it up a little more.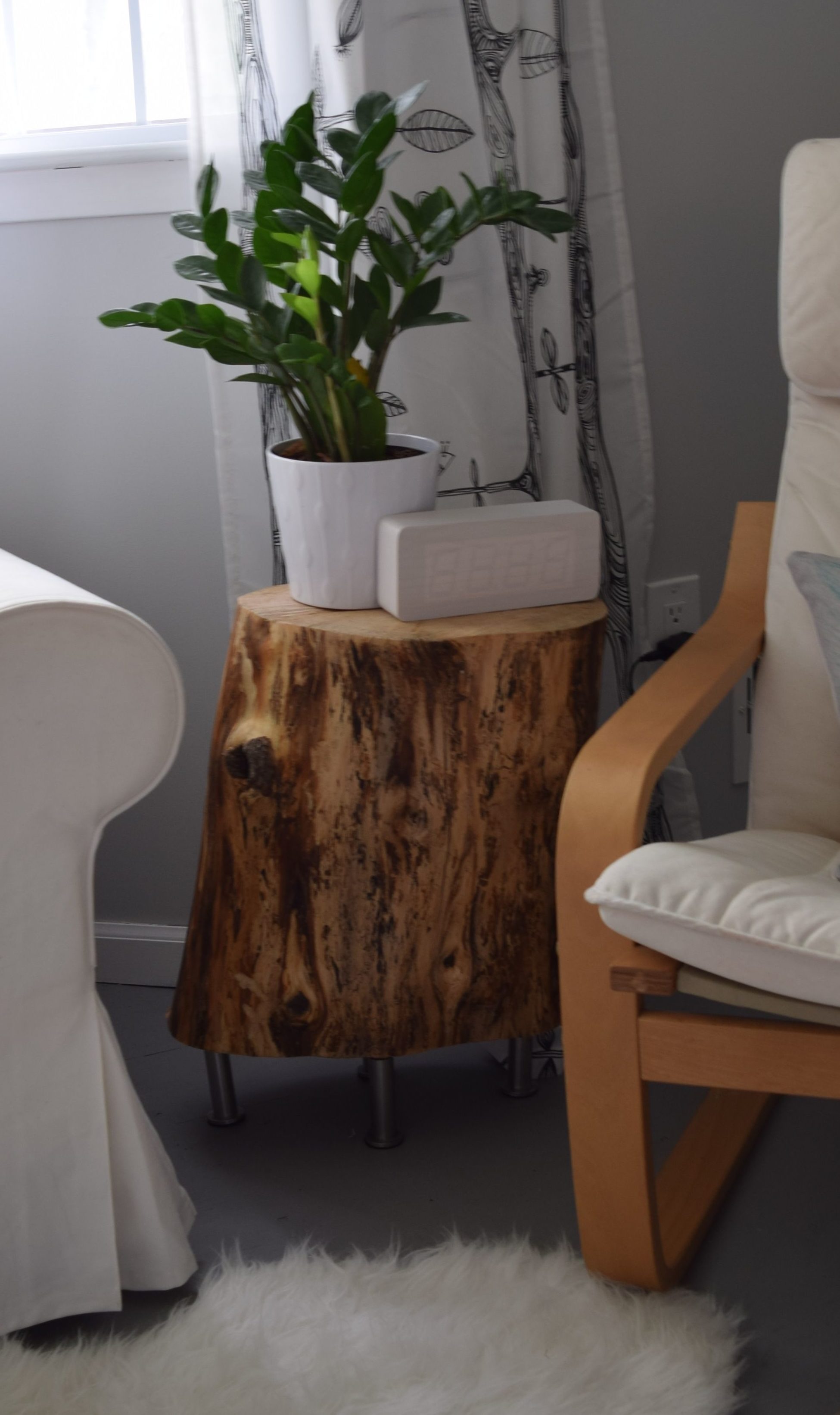 That white rectangle wooden piece is a fun little clock.  It's fake wood and the veneer is bubbly in places but I still love it.  It stays off until you clap.  I love that it's dark all night, but I can make a small noise any time to see what time it is.
And the plant is a ZZ plant.  It's real, only wants water once a week and tolerates limited light.  It's such a lovely rich color and has a strong will to live :).