I just got back last night from an extended weekend in Bryan, TX for my husband's high school reunion and am leaving tomorrow to drive back down to Dallas for FinCon17.  We looked at the option of dropping me off in Dallas so I wouldn't have to do so much driving, but I wouldn't have a car that way, and would have expenses of taxi and flights, plus I'd miss all the parent teacher conferences.  I needed to see my people.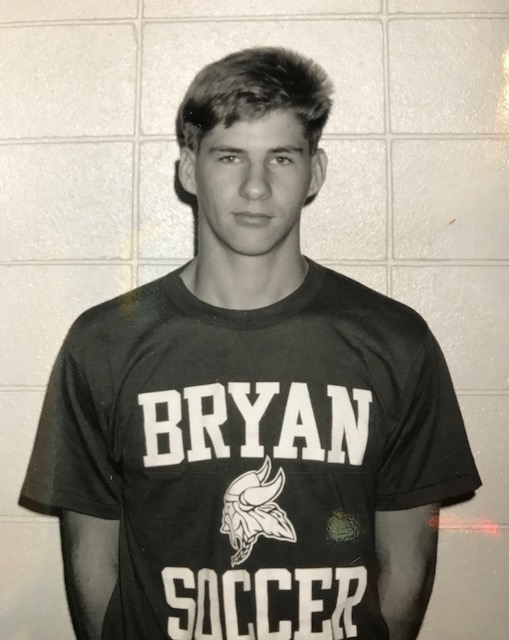 They handed me this picture at the casual luncheon and my dreamboat mostly looks the same, except for his neck width.  I was like wowza, were you power lifting?  And he said, "Nope, that was from practicing headers with the soccer ball."
We took Darren's parents down with us, so they could see all the old places and friends again.  The bonus was great conversation and me never touching a steering wheel for the whole weekend.  The downside was blowing right through Waco, TX without even a glance at Magnolia, because I didn't get to touch the steering wheel all weekend.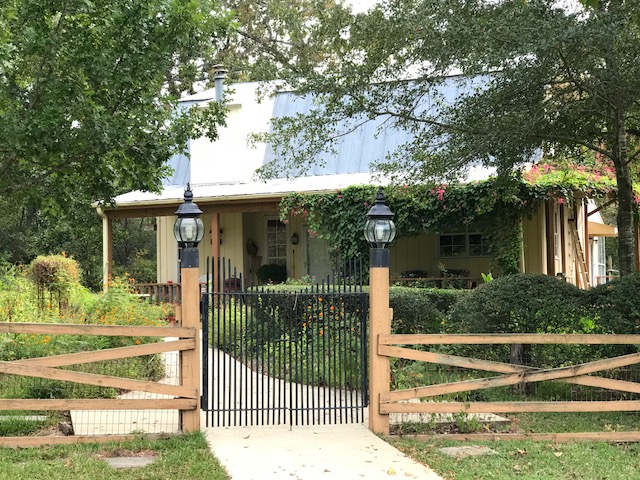 We visited dear friends who built this house in the shape of a barn and it's full of charm.  When I came down 20 years ago, it was the house that inspired all my dreams of what I wanted my grown up home to be.  I posted more pictures of it on my instagram account.
The lady of the home is now 84, but looks at least 20 years younger.  We chatted about her nutrition and beauty secrets which include using a facial brush and a bentonite clay/apple cider vinegar mask.  She shared a string of testimonies about how Jesus has blessed her life.  And also how her husband holds her hand everywhere they go, because she needs the stability, but it makes them look like young lovers.  Which I love.
I thought I would be able to bake, photograph and post all the recipes for the 31 days of Pumpkin before we left, but I wasn't thinking about trimming out, caulking and painting our attic space and turning it into a guest room right before it becomes the new master bedroom that week as well.   Or on our washing machine breaking and all those trips to the laundromat.  I'm still a little disappointed with Whirlpool who should have had a part recall, and at the Sears repair service who tried to charge us $100 extra on the part over their website price and $300 in labor for a 15 minute fix.  But we fired them all and Darren fixed it himself.  If there's a lesson in this, it's to not let anyone pressure you into a $600 repair and that it's ok to take time to research all your options.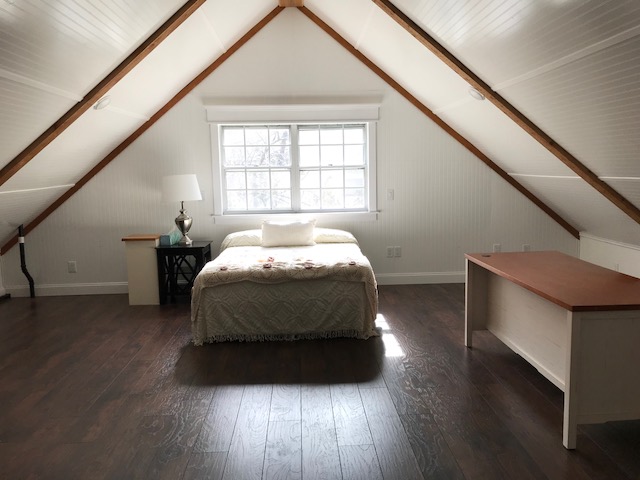 I'm not sorry I tried the Write31 Days challenge.  I definitely got a lot more blogging done than I would have without it, but I'm waving the white flag until I get back from my second trip to Texas.  It was a 12 hour drive to Bryan and will be 9 hours for me to go back to Dallas for FinCon17.  So it's kind of a big deal to my introverted self, especially since I'm driving alone and rented an airbnb with a complete stranger.
I'll post the rest of the recipes before Thanksgiving, but I'm ready to add some other topics of blogging back in too–like our Makeover Monday posts.  Speaking of which, I only have 2 rooms left in the queue for Makeover Monday, so it's a great time to submit your room for consideration. You can email your before pictures to angela@groceryshrink.com with a few thoughts about your hopes and dreams for the space.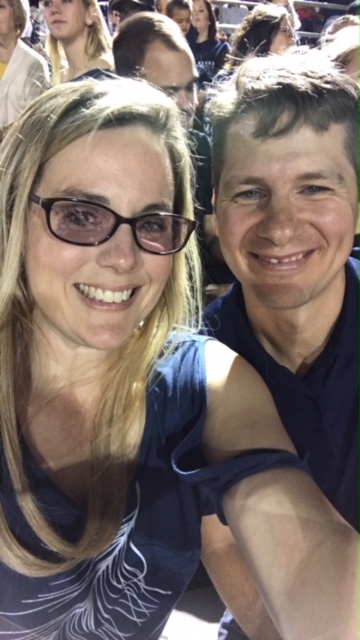 P.S.  This is our selfie from Friday night football and all I have to say about that is they take their football VERY SERIOUSLY in Texas.
P.P.S. This is Irlen Syndrome awareness week and I'm loving my new, lighter colored lenses. My color lightened because my brain healed and changed some while I was wearing my first pair of Irlen Filters. You can hear about the latest research from Cornell University from this facebook live.
P.P.P.S. We are starting a Healthy Holidays fitness challenge in November that will help us reach and keep fitness goals while still indulging in some of the holiday food traditions. All members of groceryshrinkplus can join the challenge for free with special meal plans (and prizes) provided.