I love it when my kids are home from school for the summer. I love the no pressure, hang together, play board games, take swimming lessons, go to camp, play legos, organize a closet, and build a campfire at dusk kind of life. I hate to say this out loud, but my most favorite part is no music lessons….I want my kids to be musical, but keeping track of that many kids' practice times and lesson times and where in the world is their book times wears on me. It's nice to take a little break before we go at that pace again in August.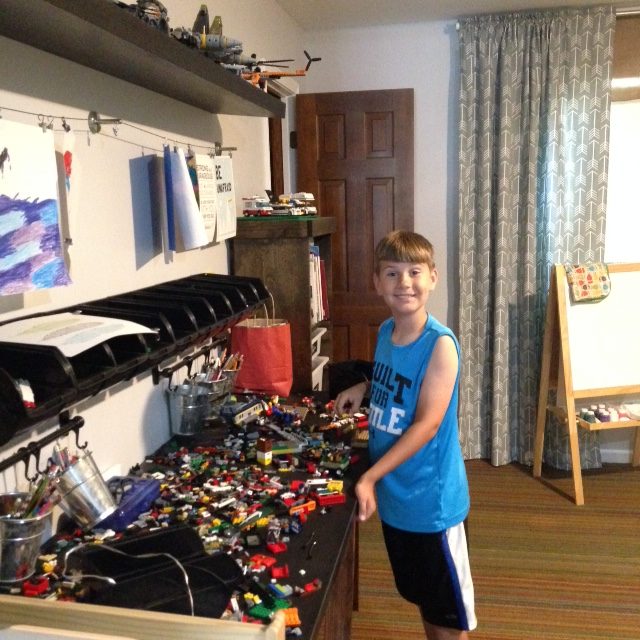 I haven't felt like getting online much. I just want to be present with them and soak in their childhood this summer. It's my oldest daughter's last summer as a child…and I don't want to miss a moment that she might give me.
My mom is doing summer reading lessons with my 6 year old. He read 70 words for his teacher in kindergarten but couldn't read a single word for me at home. We are hoping that some time with Grandma, who is a master reading teacher, will do the trick. I know I'm a teacher too…with extra training in phonics and reading instruction….but my kids won't work for me like they will someone else.
Two of my children and I are involved in a summer musical—Mary Poppins. I'm teaching the choral pieces and our first rehearsal was a disaster. The cast is amazingly talented and sounded amazing in spite of me…I was the disaster. Our second rehearsal is tonight and I have a better plan. Here's to hoping I improve for all their sakes.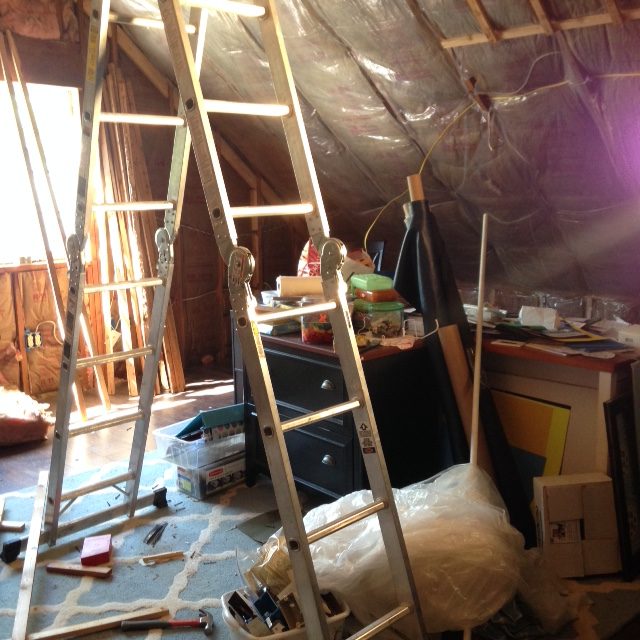 We are also spending the summer working on my office. We tore down the old 1970's paneling and bought new white bead board to replace it, except we came across some ventilation/water/mold issues when we had the room opened up. So thus, our 1 week easy project has turned into months of little progress. Such has been every remodeling project in this house. I'm still not sorry we bought it, but I do wish I could snap my fingers and have the projects done like they are with the magic of television.  The only big inconvenience this time is that our guest bed is now set up in our formal living room…and I'm not really sure where to go with it from here. I might need to make a rabbit trail to organize the basement and set up a temporary guest space there.
We have a new set of foster kittens. We got them because they were so wild—hissing and spitting. It took us about 5 days to be able to get close to them and now they snuggle and purr for us. We named them Cuddles, Sunny, and Snowflake. They will be available for adoption through Great Plaines SPCA in a few weeks or as soon as they weigh 2 lbs.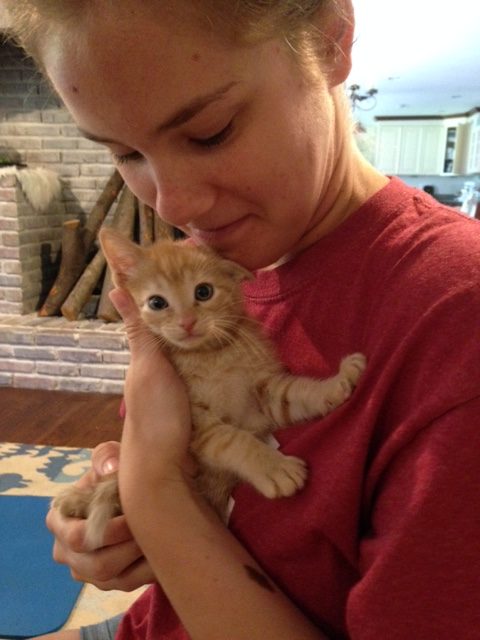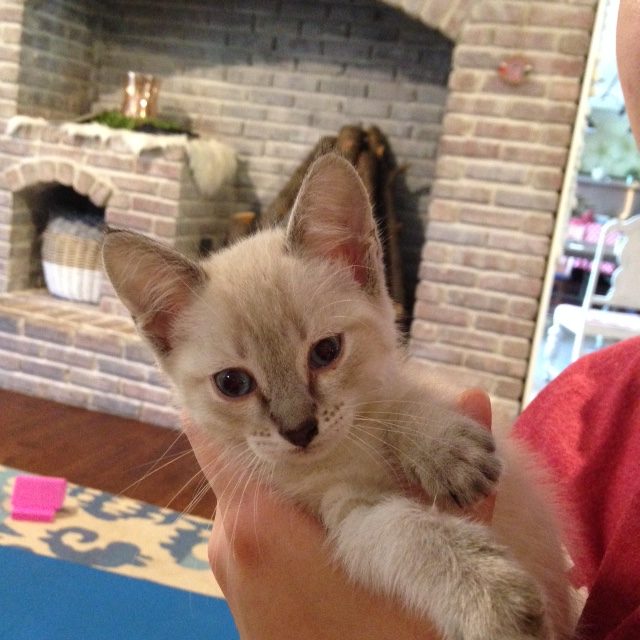 I'm still going strong with the meal plan service. There are a little more than 200 families that use our meal plans, and 91 of them have joined us for a Summer Fitness Challenge. If you are looking for easy weight loss meal plans and a sisterhood of accountability, we've got you.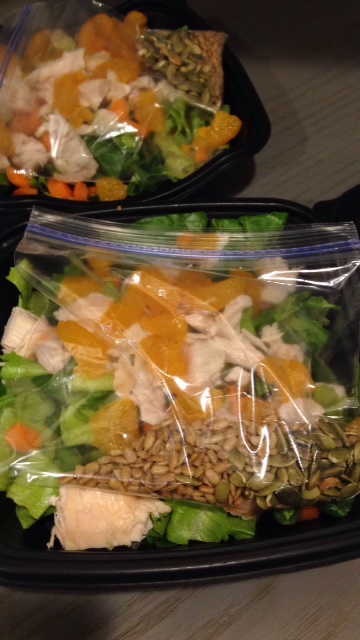 Prep ahead Mandarin Sesame Chicken Salad, with easy homemade dressing and seeds that stay crunchy.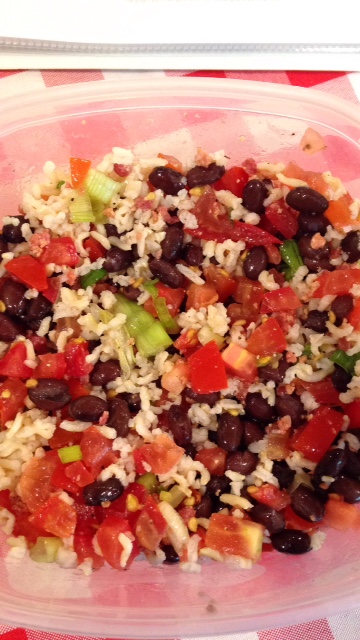 Prep ahead black bean and tomato salad–we'll add avocado at the last minute.  The chicken breast is marinating until tonight, when we'll grill it to slice over the top.  Yummo!
I'm also growing my MomCeo team.  It's really rewarding to help families with an extra income stream.  If you've been looking for extra income from home, fill out the form and I'll give you a call and explain what we do.
In the cracks, I'm helping my kids launch their own business, CleanKids.Club. They've already had several clients and find the work really rewarding.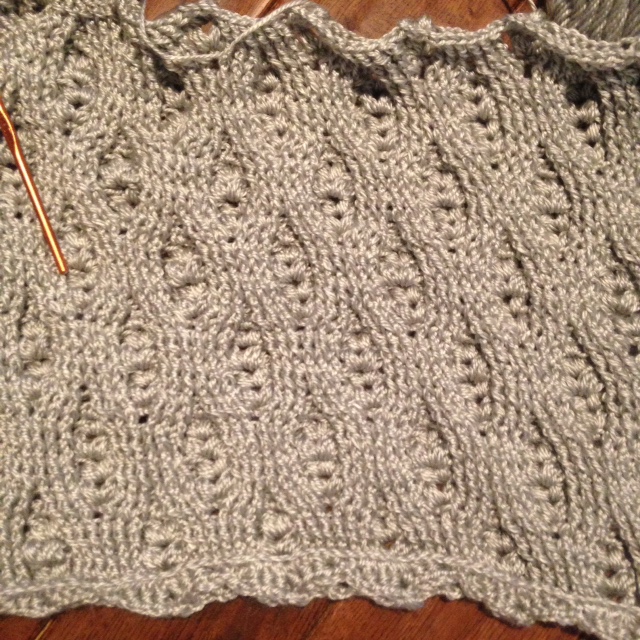 Oh and I started a little crochet project to do when I must sit and wait for something.  It's a wheat stitch baby blanket for one of the many baby showers coming at church this autumn.  Even though the beautiful boarder wasn't included with the pattern, our local library had the book it is in.  I'm using Hobby Lobby's Yarn Bee Soft Secret yarn in Mist, a light silvery tone. It's so soft and shiny and affordable too.
So that's all I know since I last wrote. What's new with you?