rgIf you are new here, this is the day I share some of the frugal things I've done recently and then you share yours in the comments. the idea is to encourage and inspire each other.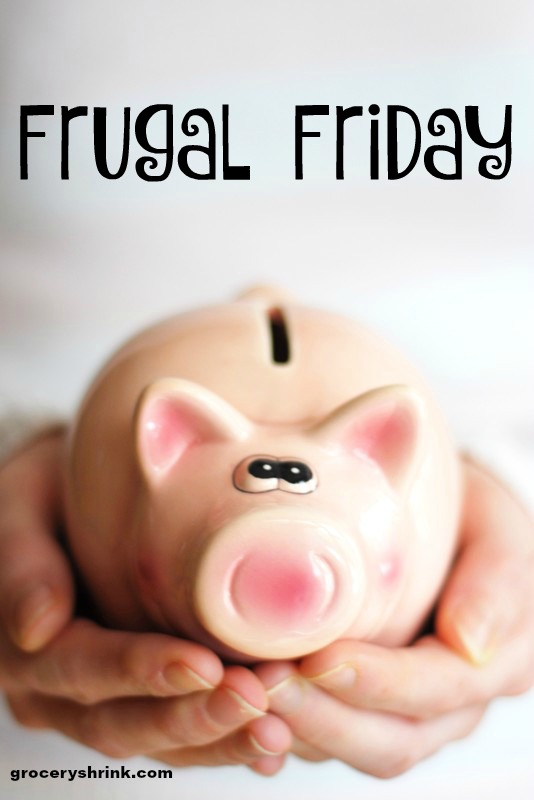 Happy Friday!  I'm so excited! Darren made arrangements for me to have a whole 24 hours to myself this weekend.  The kids pitched in to clean up the kitchen and main living areas, so my 24 hours wouldn't be spent on chores.  I'm going to read a book, spend time outside, stretch and exercise, soak in the bath and eat super healthy food.   I've been struggling the past couple of months with feeling exhausted, dizzy, & foggy in the brain.  I have a few good hours in the mornings and by noon, I'm working flat on my back with the computer propped on my knees.  Sometimes I'm in bed for the night by dinner time and miss out on all the family time.
Yesterday afternoon I started to feel a bit better after several weeks of going back to the food choices and supplements that have been proven to work for me.  Darren came home around 6pm last night and I was not only out of bed cooking dinner, I was dancing a little jig in the kitchen—just because a good song came on. He walked in and said, "Wow!" It was a big change.
If I know what works, why would I ever quit doing it?  It's crazy, but as I start to feel better I think, "I'm healed–finally!  The nightmare is behind me!" and I skip a dose of supplements, I accept an additional responsibility, I allow myself some junk food.  I don't feel the affects right away, so I think, "See, you just ate a couple of Oreos and feel great.  You've finally beat this!"  Then after a while of bad behavior I start to notice, "Hey, my hair is my hair falling out!  Were those lines on my face this deep yesterday?  Ouch! my nails sure are brittle.  My arms feel heavy. Yikes! The room is spinning! Sob, I'm crying and I'm not even sad."
Having adrenal insufficiency messes with my ability to do DIY frugal things.  We've been talking  about making more memories as a family.  Darren said, "Honey, there was a free kite festival last weekend. The kids would have loved it," and we both knew that I wouldn't have made it physically.  I've learned to take advantage of my good hours by preparing evening meals in the morning when I have the most energy.  For a time I stopped making as much from scratch (like our breads) to conserve my energy. It's a vicious cycle, because scratch stuff not only saves money, but it's healthier too.
The affects of making bad choices aren't instant and good choices don't bring instant results either, so it's hard to stay motivated.  I'm writing it down today, so I can look back and remind myself that my choices matter.  Since I've felt better, I did a little more scratch cooking this week.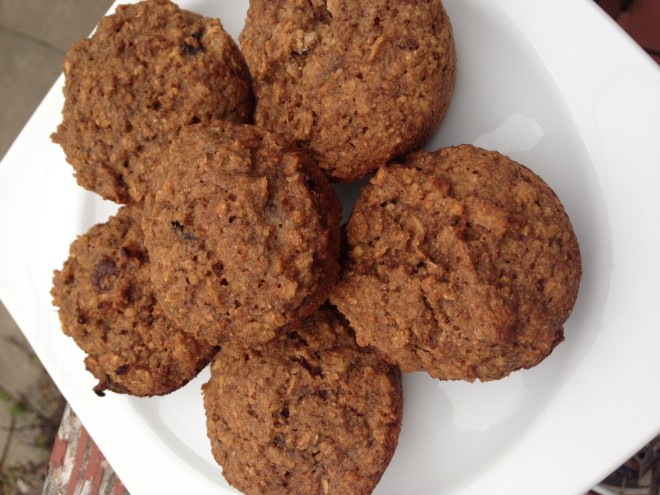 I made breakfast.  The first time, I made breakfast cookies. And the second day I made muffins from cereal crumbs.  We only buy bran flakes and toasted o's from Aldi.  Which averages $.10 a serving (plus milk.)  It's not coated in sugar, but it's still more processed than I'd like.  The kids can fix it for themselves after I've left for work, so for this season in life we have cereal.  The crumbs collect in the bottom of the bag and I save them for adding to muffins and cookies. This time we had banana muffins and I used up some really old frozen bananas I found in the bottom of the freezer.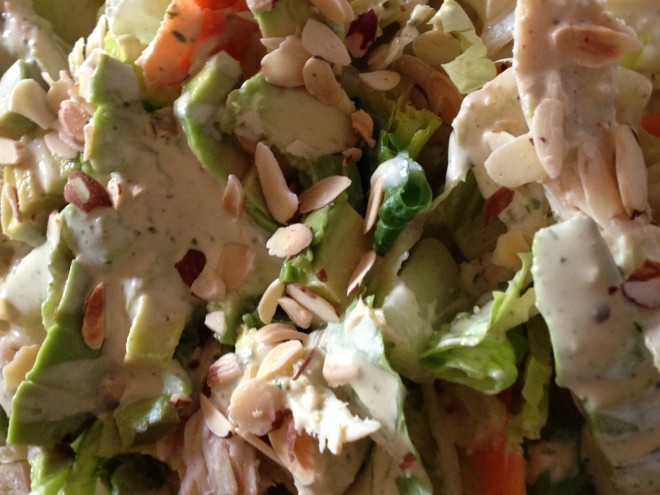 I saved my homemade mayo.  On instagram a few weeks ago I showed a photo of my lovely but very bitter creamy 100% EVOO homemade mayo.  It was so bitter even my real food loving mother-in-law coughed when she tasted it. I added some stevia, onion powder, garlic powder, and paprika which made it tolerable.  Then I made a homemade dressing with it, cutting it with buttermilk and cilantro.  It was delicious.  The mayo is keeping a long time in the fridge. It's almost gone now, but I might try it again with a different blend of oils.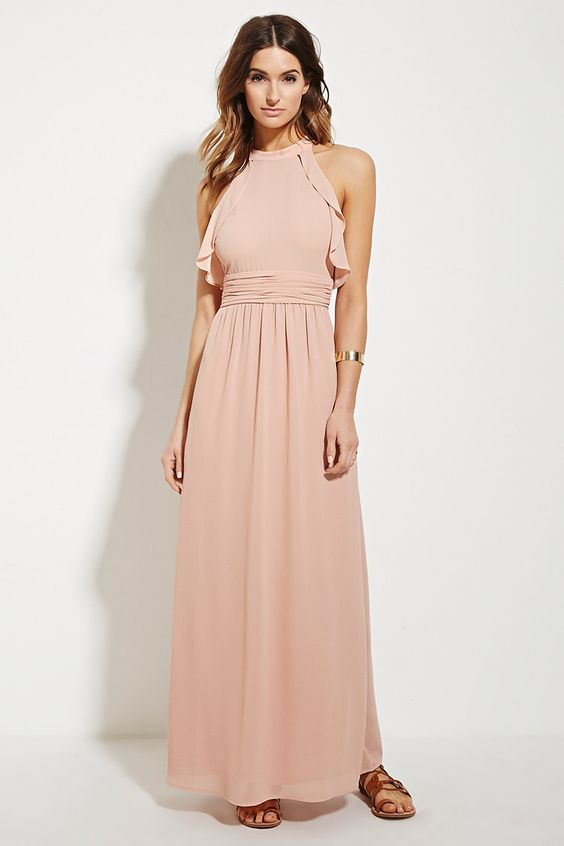 Contemporary Ruffle Maxi Dress
3. I didn't buy dresses.  I filled my cart at Forever21.com and had a 20% off coupon to use.  It didn't feel right buying the clothes right then with all of the other goals we had for our family, so I waited 24 hours.  When I checked back in they had sold out of my size in several of the things in the cart, so I skipped the whole thing.  It felt really good to let it go, even though they were such pretty things.
 It's your turn. Inspire us with some of your frugal activities this week.