I took a trip last week for business training, and when I was making my plans, my husband offered to go with me.  At first all I could think about what how much it was going to cost to not be able to share a hotel room with a bunch of girls and to buy the extra convention ticket–plus his vacation time, and finding someone to watch all the kids.  But we did it anyway, and it was the best decision.  Him being on the same page with me has helped motivate me to make better decisions with how I spend my time and boost how I build my business.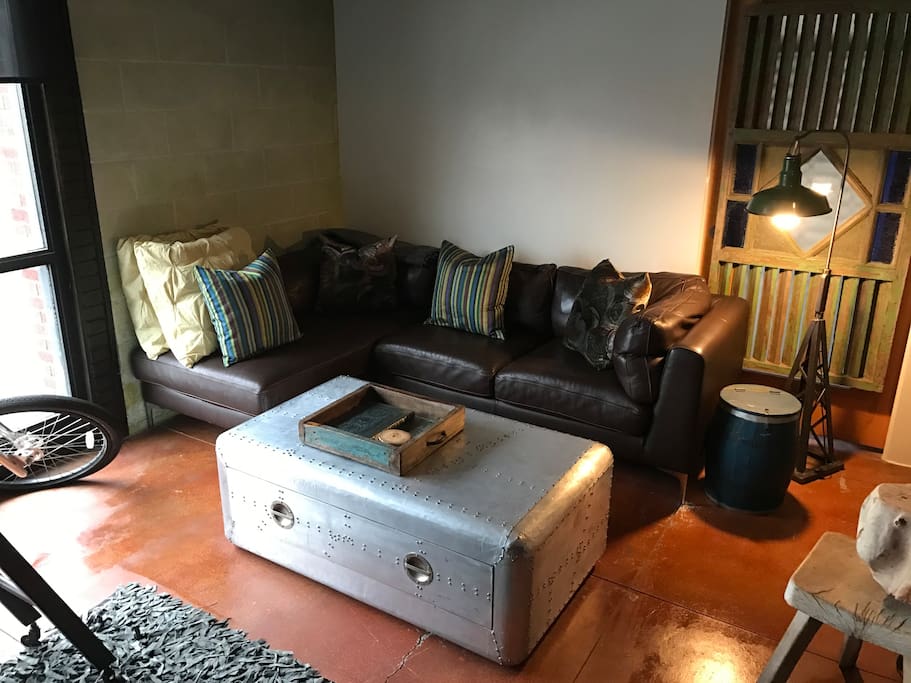 With both of us going, we drove the 18 hours straight through, trading off when the driver became too tired. It saved us $600 on airfare.  Then we skipped the hotel and rented a loft apartment from Airbnb.  It cost less than splitting a room with girls, plus we had a full kitchen and separate living area.  That allowed us to run to Wal-mart and get groceries for breakfast and lunch, which saved us another $100 over restaurants.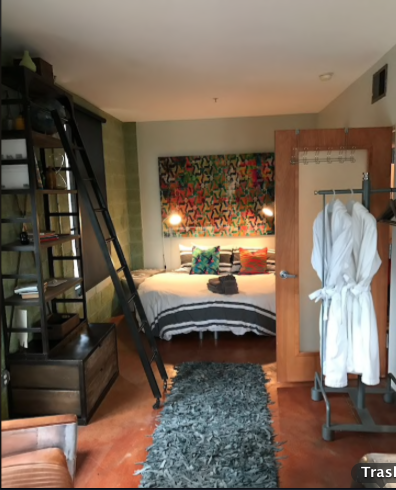 It had a round bed that was very comfy.
If you'd like to try Airbnb for the first time, use my link to save $40 off your first stay.  It's a much better solution for me, especially when traveling with my whole family, since we'd normally need 2 hotel rooms and with airbnb can stay all together more affordably.
Driving the 18 hours home, we had a lot of time to talk and plan and we both came to the same realization–Netflix had to go.  I dreaded telling my kids about it, but my decision was made.  They surprised me by being supportive.  I canceled right away when we were all still in our family meeting and thought the kids would be relieved to learn that they had 14 days left that we had already paid for before the service would be discontinued.  They all said, "no matter, we're done too. " and then they deleted the app off their devices!!!!
If you'd like more details about why we did it and what we plan to do instead, you can check out my facebook live here.  I started the conversation by explaining what our business goals were and how Netflix was getting in our way.  We showed them pictures of a vacation we'd like to take together before Heidi leaves home, and also talked about the types of values we wanted to lay before our eyes.  This helped set the stage for the words, "We're going to cancel Netflix."
Two nights ago, we had been Netflix free for a few days and actually got to bed early.  So I said, "Hey, is there a Bull on tonight?" Thinking we would just go to CBS.com instead and Darren said, "The TV has robbed us from all our life goals–I NEVER want to watch it again." I just said, "Whoa, now that's the power of both of us having the same goal!"  On my own, I would have just started watching shows another way, but his encouragement and dedication was really powerful to me.
In other news, you might have missed the Facebook Live where I explained what Fit Mama is. Our next challenge starts Monday!!!! If you are already a Grocery Shrink member it's free to join the challenge. If you aren't a member…well, why not? You can take care of that here.