A friend recently introduced me to the Ibotta app and I gave it a try.  Here's what you need to know:
It's easy to download the free app, unlock coupons and then verify them by scanning your receipt and your product upc from the packaging after you get home from shopping. Do it right away before you lose anything or eat the food and recycle the packages.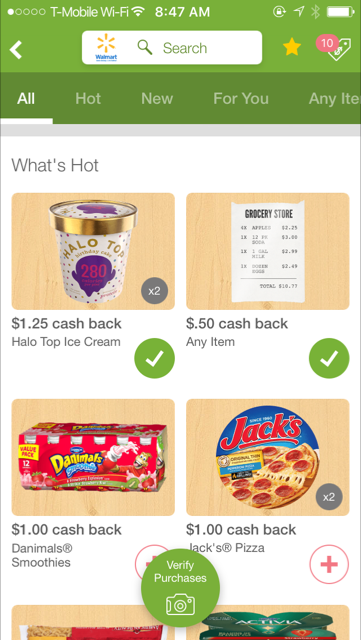 The products are mostly name brands that are trying to increase their reach or to announce a new product release…like Post Cinnamon Rice Pebbles cereal.  But there are some unbranded coupons available, like "any bread" "any milk" "eggs" or "bananas."  There is a large amount of coupons for alcohol–which doesn't feel very classy, but it was easy enough to scroll past them for the real food.
The same coupons work at multiple stores, but are usually limited to 1 or 2 of the same item at any 1 location.  If you use a coupon at Wal-mart, it will disappear from your options for that store for the week, but you might be able to unlock the same coupon for another store.
Not all the coupons are for food.  Jo-Ann crafts and a handful of clothing stores are participating too.  When I first started there was only 1 coupon at JoAnn, but there are a more available now.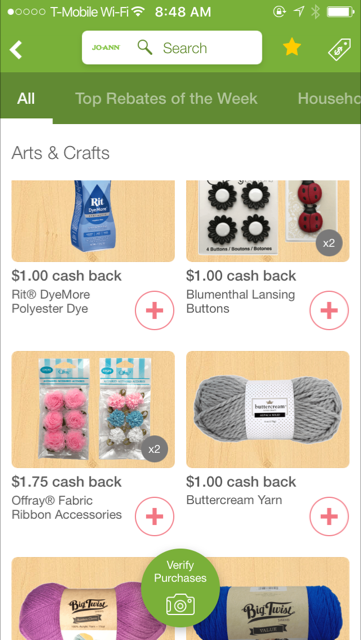 Once you earn $20 or more in rebates, you can request the cash sent to you via paypal or though gift cards.  In a little over 3 weeks, I earned about $38. Since I have a business paypal account with fees taken out of it, I opted for an Amazon gift card.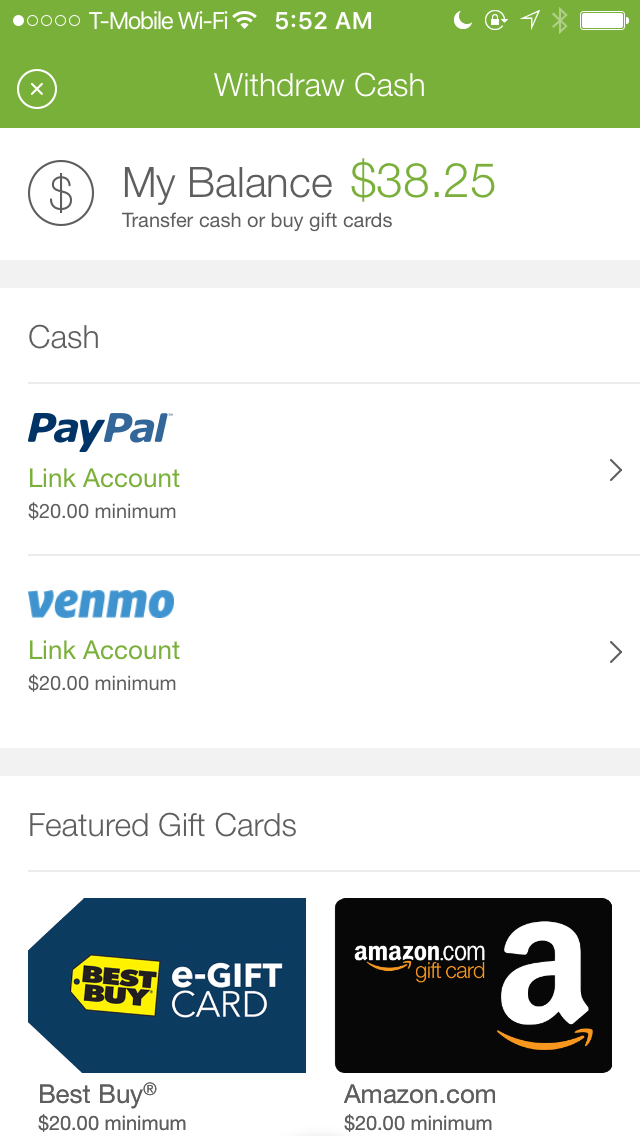 You can earn additional money by sharing a link with friends who don't already us the app. They'll give you $5 credit when a new friend joins through your link and redeems their first coupon.
Most of the foods are rare treat type foods and not our every day staples, but I've still found several things that I could use each week.
What about you? Have you ever used Ibotta before?  Do you use any other coupon/rebate apps?