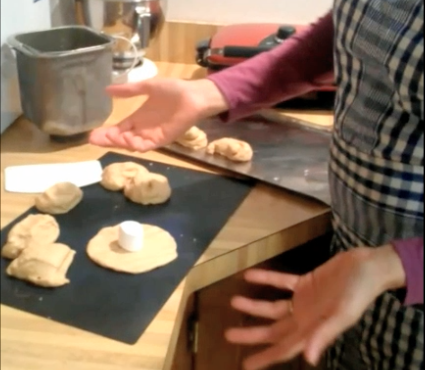 While I was working on next week's meal plan, I came across a video I made 5 years ago that was never published.  Brandon who is now 9, was just 4 years old and while I was watching the video today, Grant (5) walked over and said, "Hey, is that me?"   I'm a little envious over my hair and smaller waistline (which is coming back thanks to Fit Mama.)  This video was taken a few months after we moved into our fixer upper and about a year before the illness that would leave me bed bound for months and never quite the same physically or emotionally. It's a little nostalgic and surreal to watch it.   I'm excited to get back to that healthy place again and each day is closer than the last.
Traditionally this recipe is made with canned crescent dough, and if you are a busy mama and the thought of making homemade dough puts you over the edge, just buy it.  Really….it's ok.   Making your own isn't too hard though and the dough can be made in a stand mixer or bread machine on the dough cycle.
In my meal plans, I automatically break the recipes into 4 different sizes.  It's not that my subscribers couldn't do the math. but I don't want them to have to think about that.  Then they can use their energy interacting with family around a table full of good food.
Crescent Rolls

Ingredients

Servings

2
4
8
12
Butter or coconut oil, melted
2 Tbs
4 Tbs
1/2 cup
3/4 cup
Yogurt or applesauce
2 Tbs
4 Tbs
1/2 cup
3/4 cup
Eggs
1
1
2
3
Milk or water
4 Tbs
1/2 cup
1 cup
1 1/2 cups
Sugar
2 Tbs
1/4 cup
1/2 cup
3/4 cup
Salt
pinch
1/2 tsp
1 tsp
1 1/2 tsp
Yeast
1 tsp
2 tsp
1 Tbs
4 tsp
Hard White Whole Wheat Flour
1 cup
2 cups
4-5 cups
7-8 cups
Cinnamon Sugar

Ingredients

Servings

2
4
8
12
Cinnamon
1/2 tsp
1 tsp
2 tsp
3 tsp
Sugar or Stevia
2 Tbs
¼ cup
1/2 cup
3/4 cup
If you are gluten free, you can try an all-purpose gluten free flour with xanthan gum in place of the wheat.  I haven't tried it personally but the butter and egg content will help this dough stick together and it should work well.
Place the ingredients for your crescent rolls in the bread machine overnight (in the order listed, except add the flour before the yeast.) Set a time delay dough cycle so that they will be ready in the morning about 1 hour before breakfast.
2. Turn your oven on to warm (between 100 and 120 degrees)
3.  Roll the dough ¼ inch thick and cut with a 3 inch biscuit cutter. OR break off a ping pong ball sized piece and flatten it into a circle with your fingers. Place a marshmallow in the middle of the dough and wrap it completely sealing the edges. The marshmallows are perfectly white, showing Christ's purity as he was placed in the tomb. Some recipes I've seen have the children roll the marshmallow in butter and cinnamon-sugar showing the embalming of Christ and his anointing with spices.  We skip this step–but you can do it if you like.
4. Spritz the rolls with cooking spray or brush with butter. Roll the balls of dough in cinnamon sugar and place on a greased baking sheet. Sit the rolls in the slightly warm oven for 20-30 minutes or until they have risen slightly.
5. Remove the rising dough and preheat the oven to 350 degrees. Bake for about 15 minutes or until they are golden brown.
Before eating, instruct the children to break open their rolls. They will find tomb is empty!
---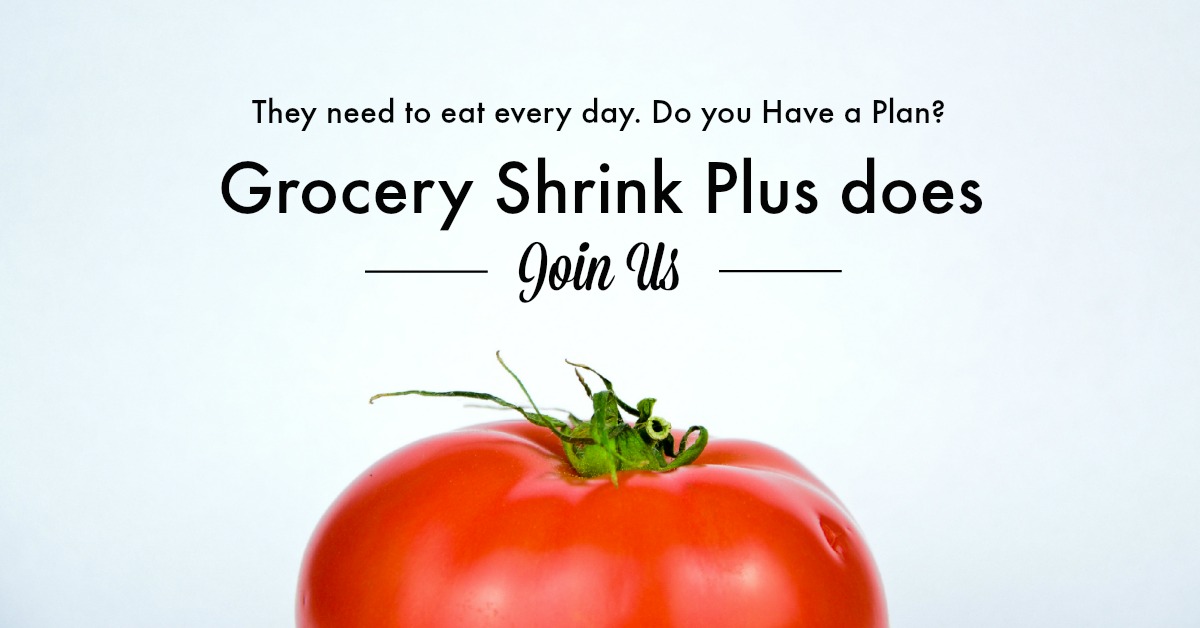 Our Grocery Shrink Plus meal plans empower you to efficiently cook nutritious and cost affective food for your family. Become a member and download your first plan today.