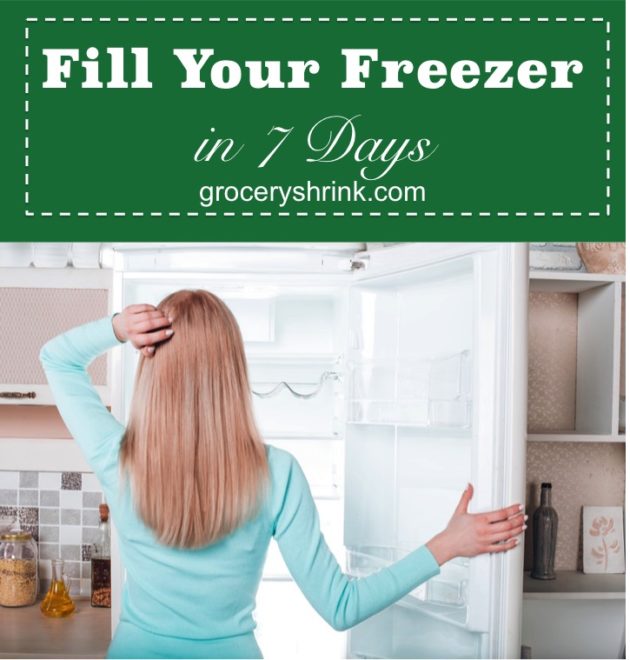 I have a love/hate relationship with freezer cooking.  I love the idea of healthy, budget friendly, ready to warm up and serve food at my fingertips.  This run through the field of blooming tulips vision of freezer cooking has left me falling on my face in a surprise pile of cow dung every time.  There are some definite tripping hazards that I'd like to prevent before we get started.
#1: Cooking sessions that take ALL DAY, completely wear you out, and destroy your kitchen.    Honestly my freezer cooking sessions (all 2 of them) have been so draining that the pain did not outweigh the benefits.  It took years before I was willing to try it again.
#2 Meals that are so thick and so frozen solid that if you do not remember to thaw them out ahead of time (overnight in the fridge is NOT long enough) that it will take 3 hours to heat them through.  At that point the edges will be burned and the middle will be sort of warm.  Bon Appetit!   I use freezer meals for emergencies and I don't always think to thaw in advance.
#3 Picky Eaters! It's a big letdown when you're standing in your perfectly clean kitchen, feeling like Martha Stewart with your freezer meal fresh out of the oven, and then have your family decide they don't like it.
To make this viable a few things have to happen:
 We need healthy recipes our families already love or are sure to love.
We need the meals to thaw quickly or cook quickly without thawing.
We need the cooking session to be SHORT!  Ideally less than 3 hours.
We need minimal mess when we get done
Plus we need not to tie up our good pans in the freezer, have room to store these meals in our freezer, and not pack them in containers that will leach toxic substances into our foods.
Here are a few Suggestions to make this go better:
Skip the foil pans.  Aluminum will leach into the food and it does it at an accelerated rate as it's heated.  If you can't avoid the aluminum pan or foil, place a parchment paper (preferably unbleached) barrier between the aluminum and your food first.
While plastics can also leach hormone disrupting chemicals into your food, they are less likely to do it at super cold temperatures.  Even BPA free plastics are harmful.  When public outcry demanded the removal of BPA, the plastic industry had to find a substitute to keep plastics from getting brittle.  They chose BPS which has the same hormone disrupting properties as BPA.  I still choose gallon freezer bags for my freezer cooking, I just make sure my food is cooled completely before I bag it and remove food from the bag before reheating. For heating, glass; stainless steel; and silicone pans are your safest bet.
To make freezer cooking sessions short, I focus on dump recipes in the following categories:
Sheet Pan Suppers
Slow Cooker Meals
Instant Pot Meals
& One Skillet Meals
These meals all fit into freezer bags and take up the least amount of freezer room as possible, thaw easily, and require a minimum of prep time.  They are almost all meals-in-one needing no side dishes or just a tossed salad or bread and butter to round them out.
Tomorrow, I'll be back with our first dump and go freezer recipe: Sheet Pan Pepper Cheese-Steak.
Does your family have favorite recipes that are sheet pan suppers, slow cooker meals, instant pot meals, or one skillet meals?  Have you had any experience with freezer cooking?  How did it go?  Send us your tips!