It's none of my business and you don't have to tell me, but you need to know for yourself.  Do you know how much you spent in December on groceries?  How about November or October?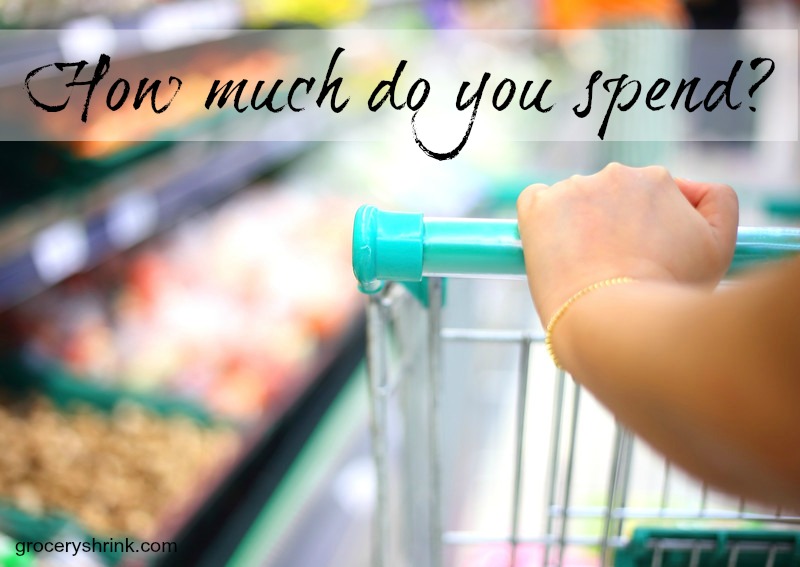 If you don't have a clue, search for all the food receipts you can find and add them up. If you are still using credit or debit cards, you'll have a record on your statements and can add up the charges from food stores to get a ballpark figure. If finding out what you spent those months is impossible, make sure to keep track of what you spend this month.  Every time you spend record it in your phone or keep your receipts.  Pick the method that works for you and do it.
Once you figure out how much you spent, decide how you feel about it.  Is it enough?  Is it too much?  Can you afford it? What do you want that number to be?  WHY?
"Why?" might be the most important question to answer today.  If you don't have a big enough "why" you won't be able to stick to any positive change.  Our why includes a hope and a future for our kids.  We can eat our money right now, or they can have music lessons, a college fund and opportunities.  We can't do both.
Here's the deal.  I won't spend less on food if it means my kids are eating non-nutritive junk, and I won't ask you to do that either.  Is it possible to spend less and still eat healthy food?  I know it is and this month I'm going to show you how.  Who's with me?
This is Day 1 of our Series: Shrink Your Food Budget