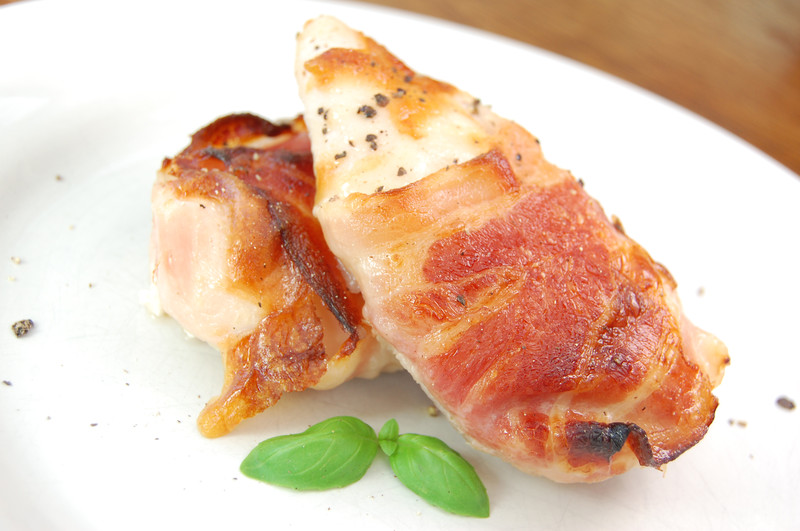 We eat a lot of chicken because it's so affordable.  Bone in is nice for all the health benefits of bone especially if you are boiling it for broth or soup.  I like a boneless breast for fast cooking convenience.  It's hard to admit this but I don't like bones very much….it's much harder for me to eat bone in chicken emotionally…..it's weird.  Just being real.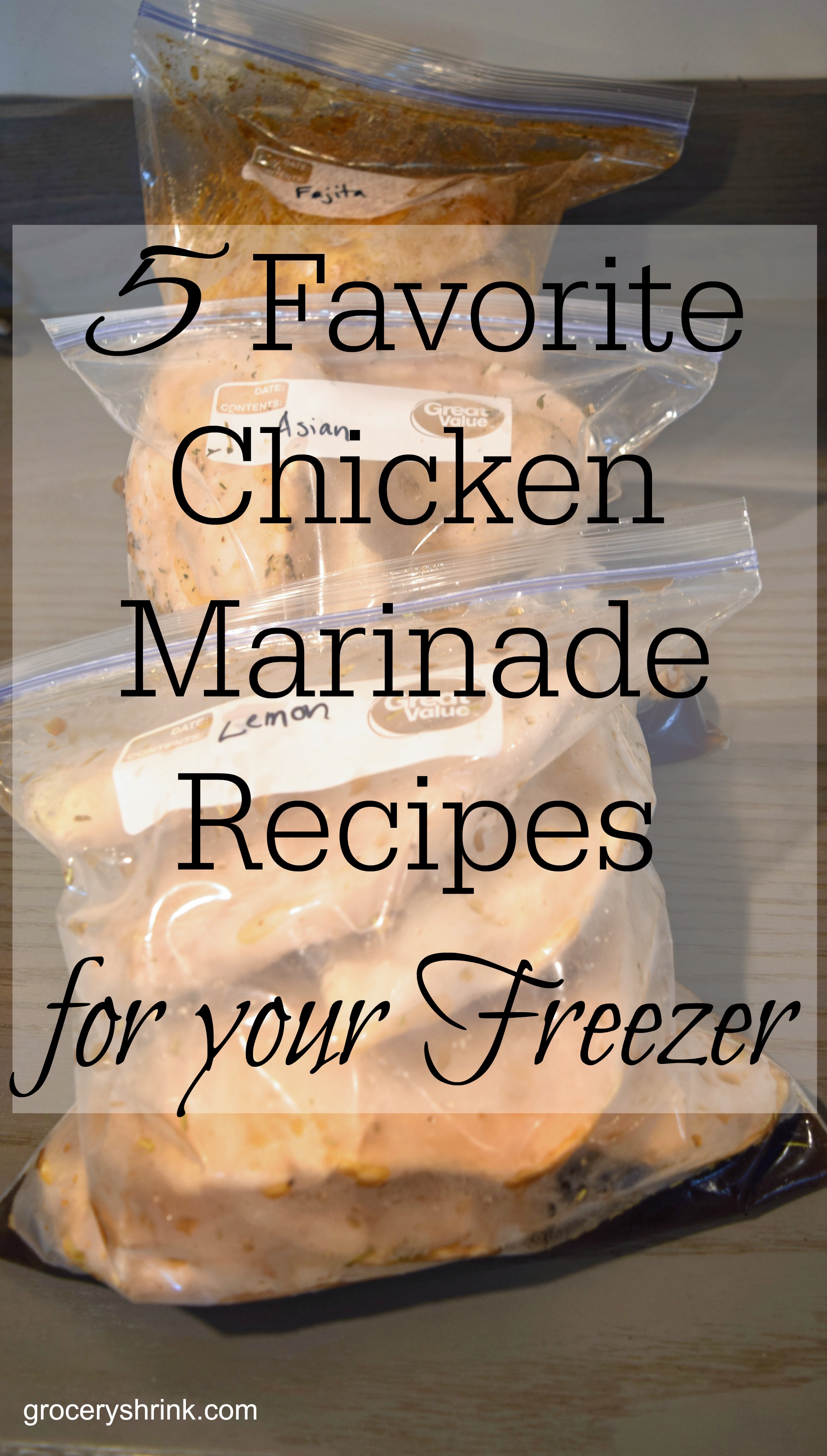 Recently I've been struggling with weight gain. Our busy schedule tempts me to grab something that's unsupportive to my goals and it shows in my waistline.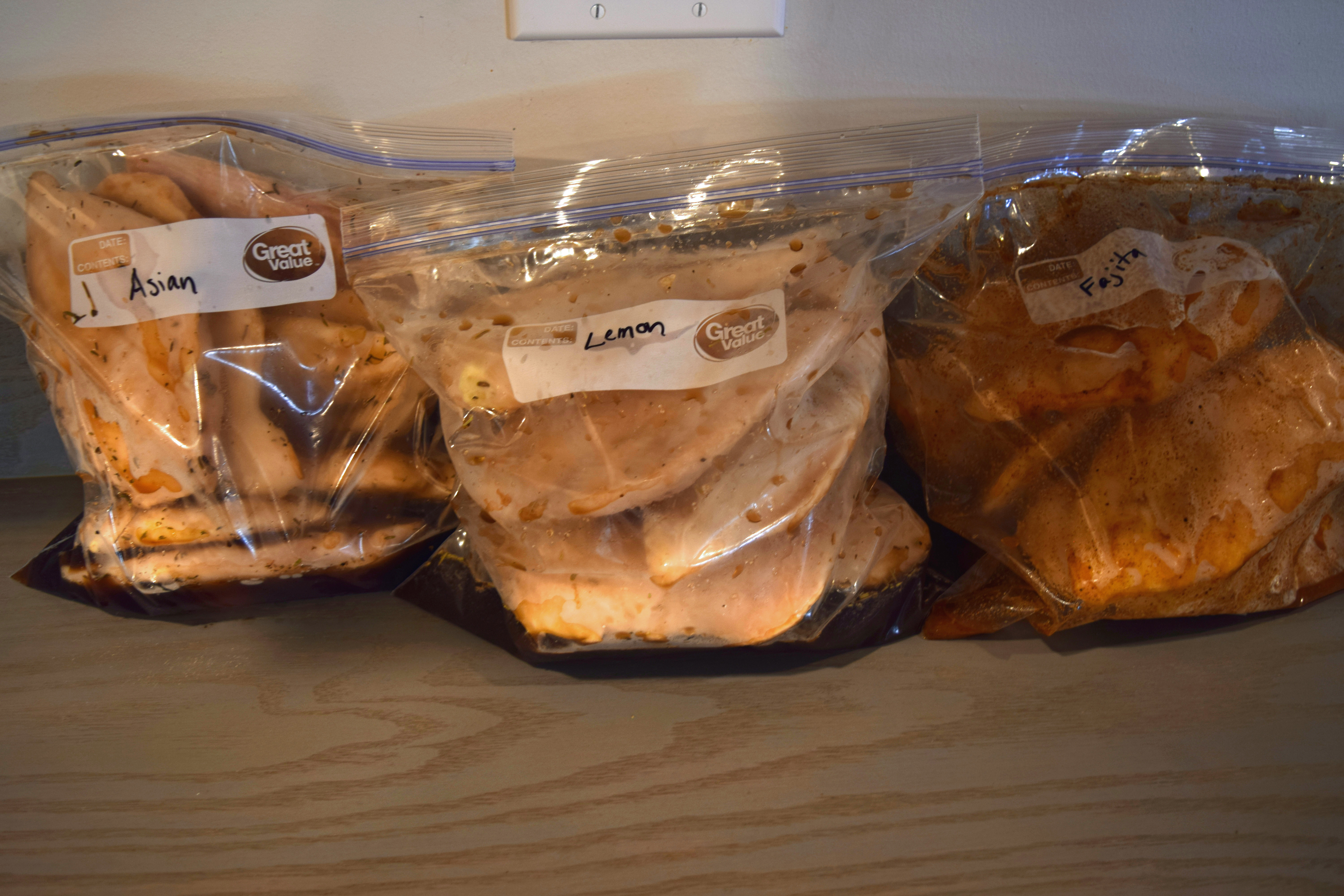 Last week, I decided to spend 15 minutes and prep ahead marinated chicken for the freezer.  It's easy to thaw in the microwave then throw on the table top grill.  The breasts cook in just 7 minutes that way! (Since it cooks from both sides at the same time.)   It takes less time to cook these than to go get take out.
Not all chicken breasts are created equal.  My favorite for marinating and grilling are from Costco.  They are the least expensive brand there, but are nice and thin for uniform cooking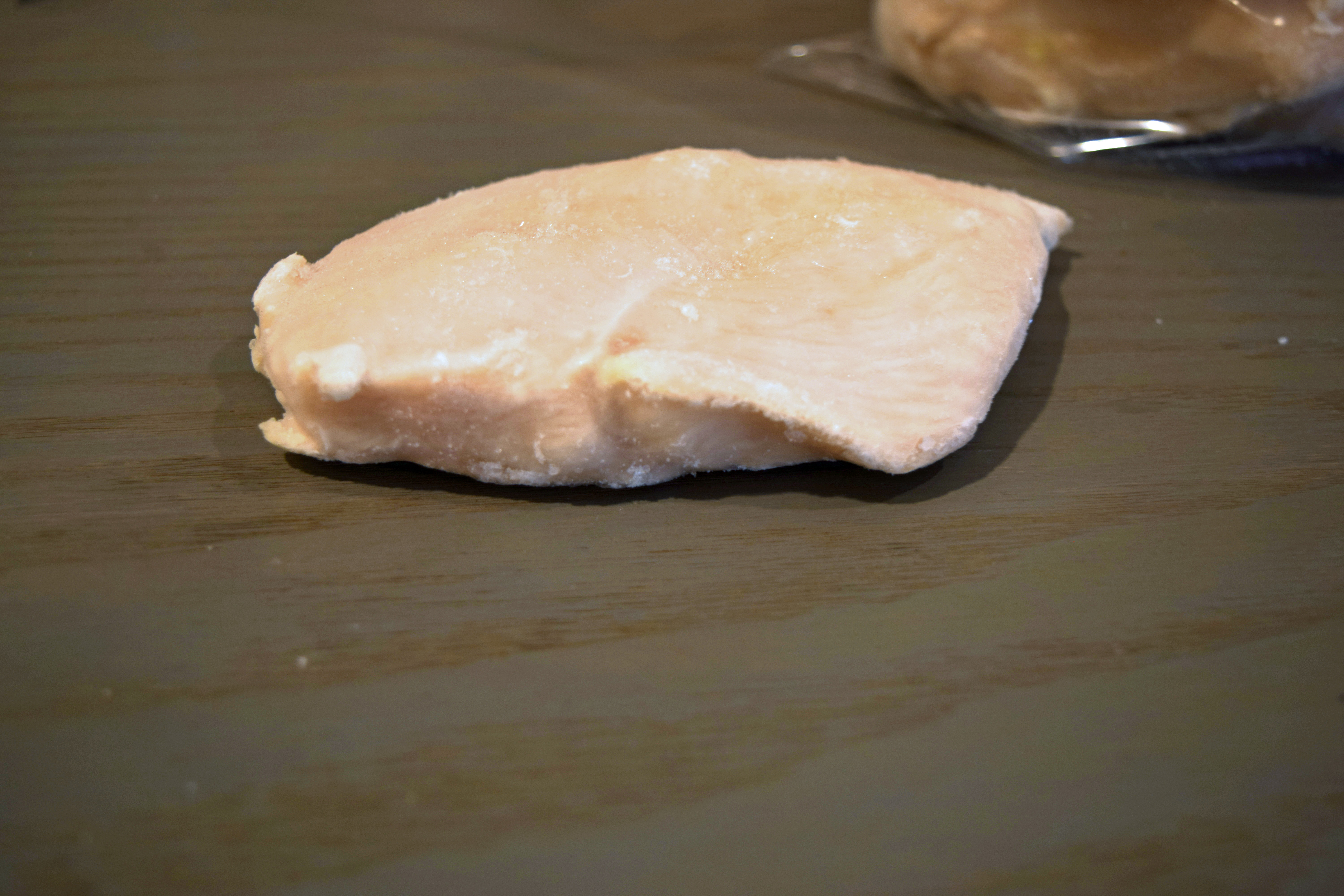 Costco isn't as close to our house as Aldi, so I ran in and grabbed a bag of frozen chicken for a slow cooker meal.  Aldi's chicken is a few cents more expensive per pound and it's wonky.  This type of chicken is okay to dice for casseroles, or to cook and shred into soup, but not so good for marinating and grilling.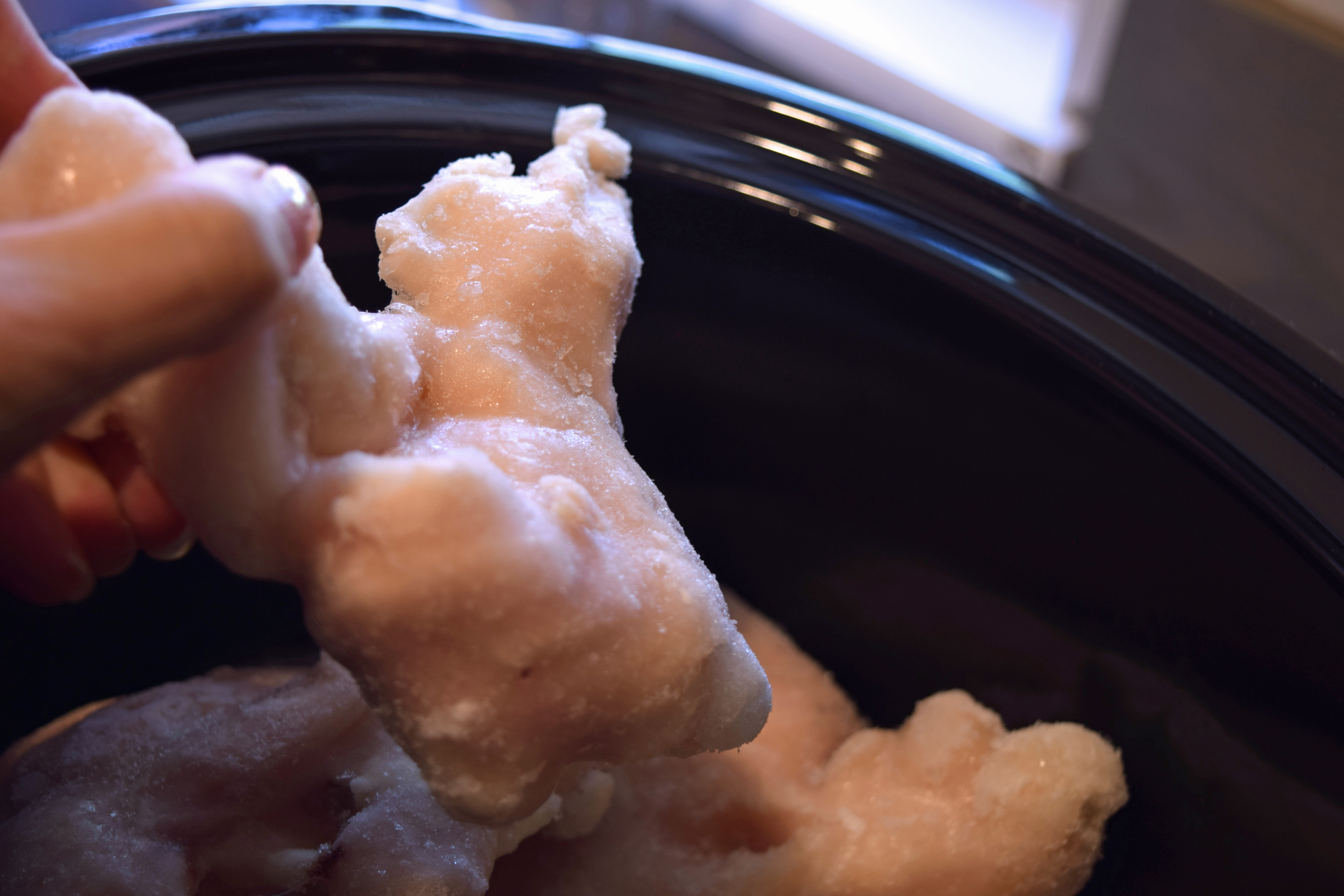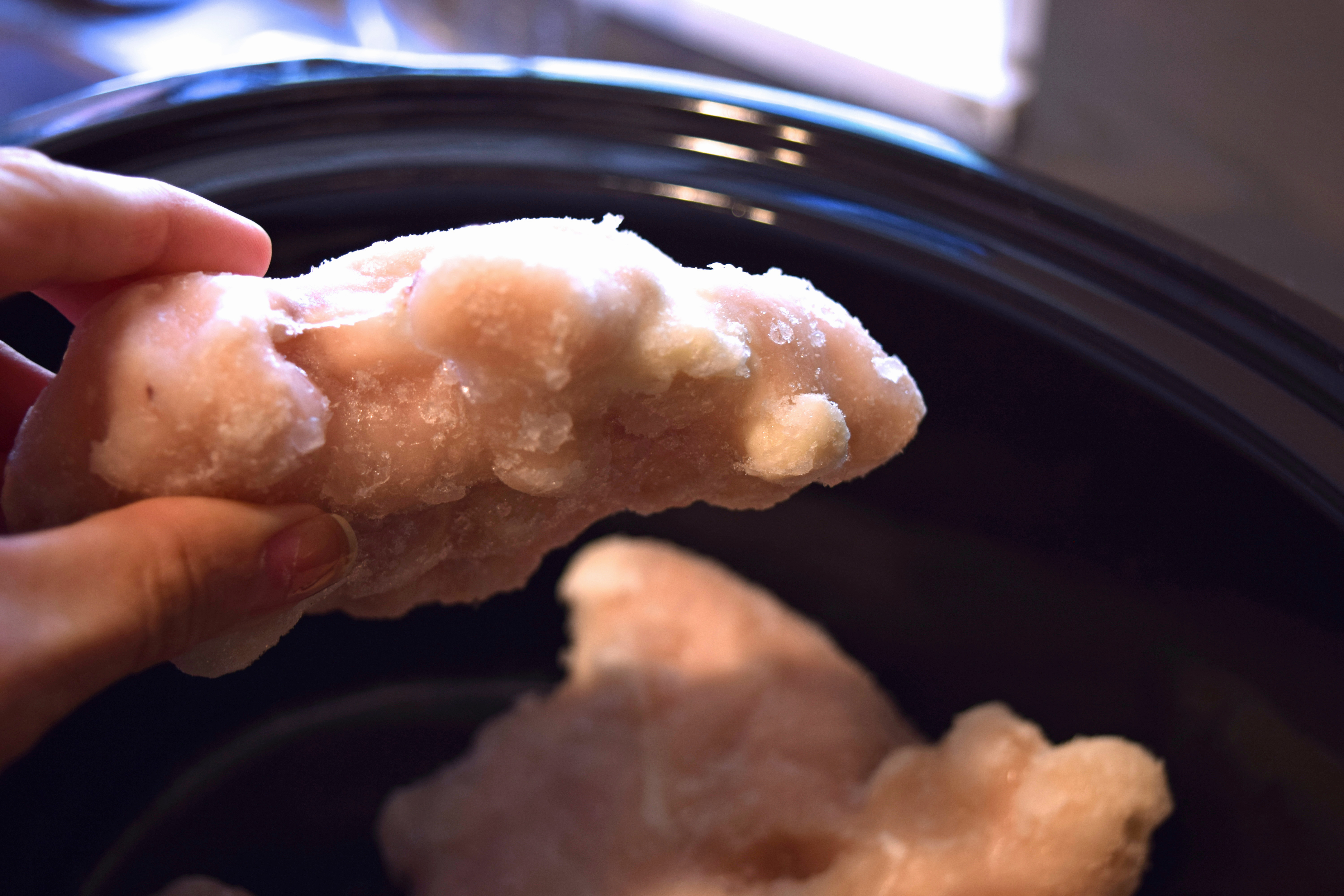 Marinating for the freezer is the easiest prep ahead meal type. I start by placing 8 breasts (about 2 lbs) of chicken in each freezer bag.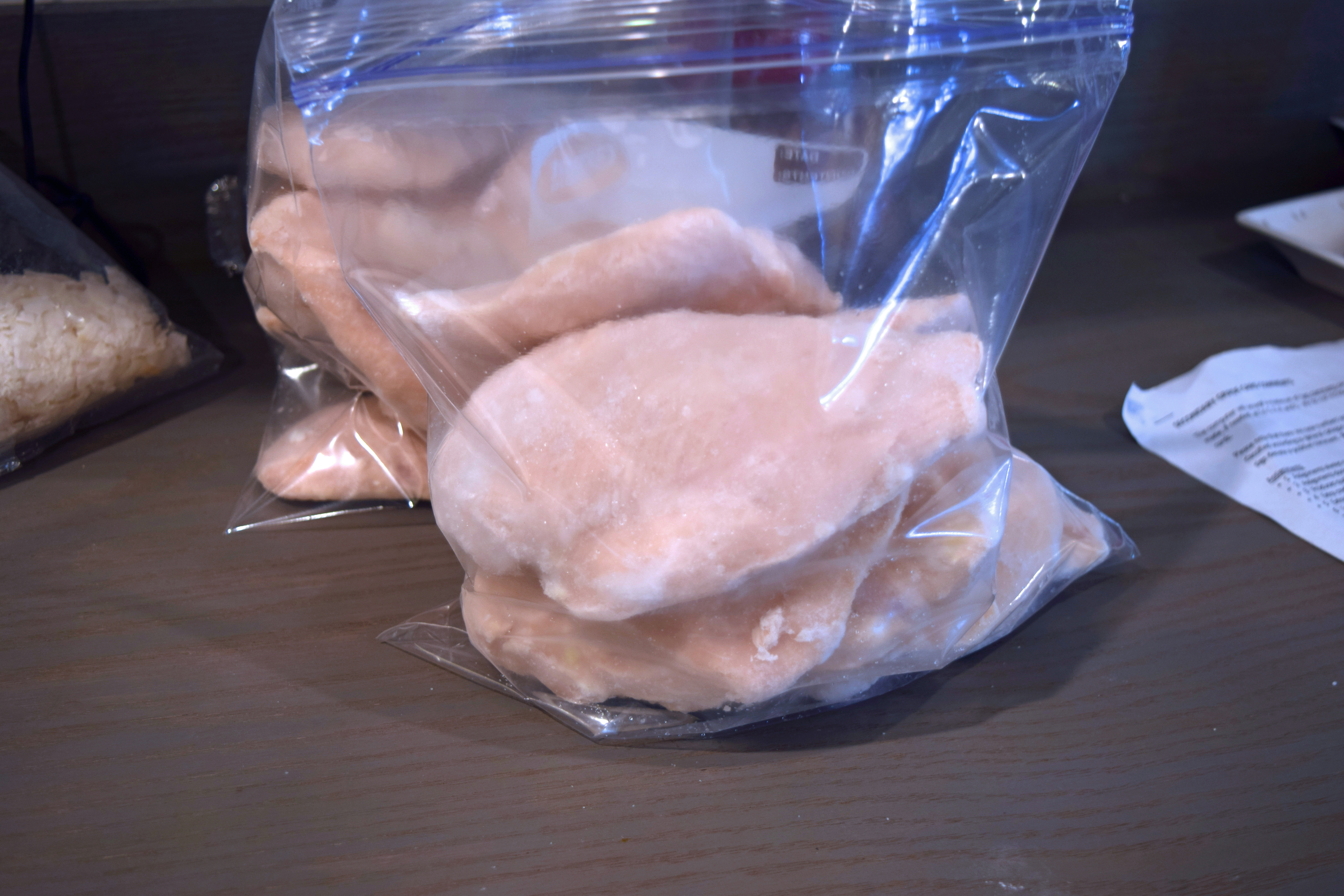 Then mix up the marinades and pour them in.  If you want to grill chicken in the next 3 days you can seal the bags and stick them in the fridge.  If it's for later than that, throw them in the freezer.  They will still marinate frozen.
Here are 5 of my favorite marinades.  Do you have a favorite? Leave it in the comments.  I'd love to try something new.
Honey Lemon Chicken Marinade
1 cup lemon juice (I used from concentrate from Aldi)
1/2 cup Braggs Liquid Aminos
1/4 cup honey
1 teaspoon dried Rosemary
1/4 teaspoon black pepper
1 Tablespoon lemon extract or zest
 (I used homemade lemon extract–video at the end.)
Combine all and warm slightly to mix the honey in well.  Pour over chicken and refrigerate overnight.  We grilled ours, but I think slow cooking the chicken in the marinade would be yummy too.
Thyme Chicken Marinade
This one is our favorite!  It's really good with A1 steak sauce for dipping, but you really don't need anything to help the flavor.
3/4 cup water or oil
1/2 cup soy sauce
1/4 cup vinegar (red wine or rice vinegars are nice)
1 teaspoon fresh thyme
Fresh Black Pepper
Favorite Fajita Marinade
2 Tablespoons oil
2 Tablespoons lemon or lime juice
1 1/2 teaspoons seasoned salt
1 1/2 teaspoons oregano
1 1/2 teaspoons cumin
1 teaspoon garlic powder
1/2 teaspoon chili powder
1/2 teaspoon paprika
Teriyaki Chicken Marinade
1/3 cup water
1/3 cup soy sauce
1/3 cup pineapple juice
1 tsp garlic powder
1 tsp ground ginger
Instead of buying pineapple juice, I drain it off a can of fruit, then serve the fruit :).
BBQ Chicken Marinade
1/2 cup water
1/4 cup red wine vinegar
1/4 cup BBQ sauce
2 Tbs Brown Sugar or Truvia with a splash of molasses
1 Tbs yellow mustard
1 tsp salt
Crushed Red Pepper
 If you are curious about making your own extracts, here's how I do it: